Correct your eyesight
Barraquer provides you with the top specialists in laser refractive eye surgery. It corrects myopia, hypermetropia and astigmatism in an internationally renowned centre.
Cutting-edge technology
Exhaustive preoperative tests
Excellent results
Due to its reliability and safety, refractive laser eye surgery is the most commonly used method for the correcting refractive errors.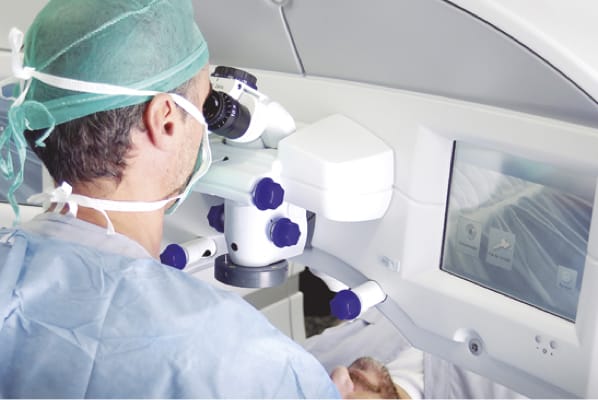 What is refractie surgery?
Refractive surgery is a combination of techniques that aim to correct refractive errors of the eye (myopia, hypermetropia and astigmatism) and thus eliminate—or at least reduce—dependence on glasses and contact lenses.
We can calssify it into two groups: techniques that use a laser to modify the curve of the cornea (LASIK, PRK and SMILE) and the techniques with an intraocular lens implant.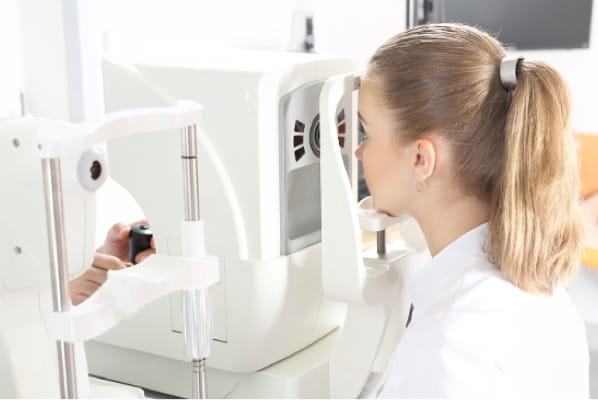 Am I eligible?
It is likely that you are a good candidate if you meet the following requirements:
Over the age of 18
Your prescription is stable
You are not pregnant or breastfeeding
You are not taking medication that interferes with proper healing
You do not suffer from any eye diseases that contraindicate the procedure
You do not have any risk factors
Why Barraquer?
The Barraquer Ophthalmology Centre is a pioneer in refractive laser surgery.
+1.000 Patients operated on each year
+25 Years performing this surgery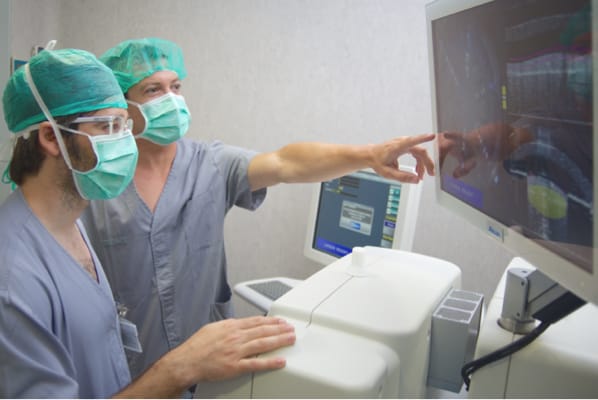 What does the treatment involve?
1> Preoperative period: In your initial consultation, the ophthalmologist will check your current prescription, your eye health and will perform an examination to determine the main parameters of your cornea. Depending on the results, the most suitable type of procedure will be determined for each individual case:
Laser surgery (PRK)
Laser surgery (LASIK)
Laser surgery (SMILE)
2> Surgery: The procedure is a painless outpatients procedure. The duration is short (between 10 and 15 minutes) and is performed under topical anaesthesia, administered beforehand in the form of drops.
3> Postoperative period: After the operation, vision will be blurry but the patient will recover quickly, improving as the hours go by. Between 24 and 28 hours after the operation, a check-up will be made to follow up with the patient.
4> Results: On the day following the operation, vision is usually good enough to go about normal life, but it continues to improve in successive days.
Our patients
"

Having my myopia operated on is one of the best things that I've ever done. It seems daft, but for me it was like being born all over again.

"
Marta Operated on for myopia
Location and contact
Barraquer Ophthalmology Centre
C. Muntaner 314, Barcelona