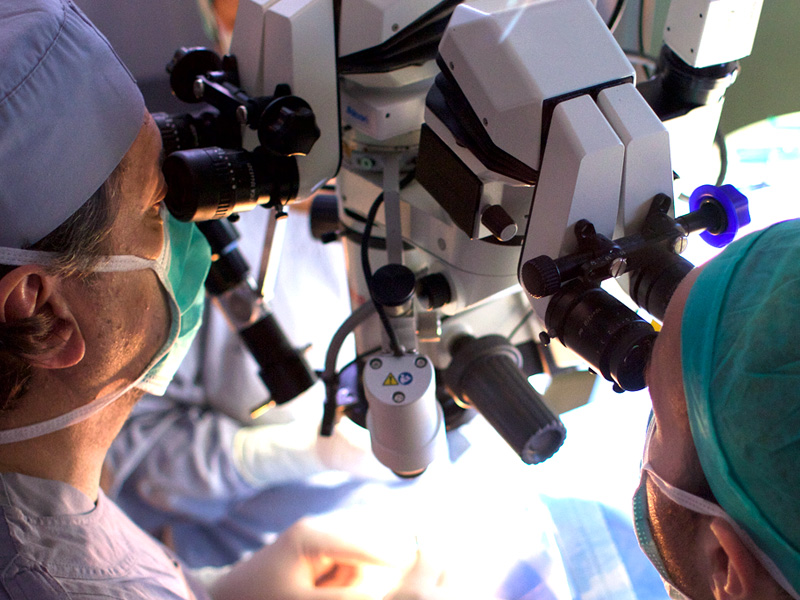 26/04/2018
Cataract surgery is now a fast and painless process, highly effective and with few risks, and with a rapid postoperative recovery. It consists of aspirating the content of the opacified lens, the cataract, and replacing it with an artificial intraocular lens. Both eyes are operated on different days, usually one week apart.
Intraocular lenses are in constant technological evolution, both in their design and materials. The choice of one type or another of intraocular lens must be agreed between the patient and the ophthalmologist depending on the expectations of each person and their anatomical and functional condition. Cataract surgery allows recovering the previously lost vision due to the development of the cataract, and reducing the dependence on glasses since intraocular lenses can correct myopia, astigmatism, hyperopia and presbyopia.
Several preoperative examinations are carried out before the surgical intervention to determine the type and power of the intraocular lens to be implanted. It is necessary to cancel the use of contact lenses 15 days before the surgery, as they could alter the results of the tests and therefore the calculation of the intraocular lens to be implanted.
The surgery lasts about 10 minutes and is performed under local anaesthesia. At the end of the intervention, the patient remains resting in the box until he is discharged. The first postoperative control is performed the next day. The visual improvement is usually perceived although the visual acuity continues improving gradually and stabilizing during the first month after the intervention. If both eyes undergo surgery, the second eye surgery is performed a week later following the same protocol.
The first 15 days after surgery is recommended to avoid efforts, the direct contact of water with the eyes and the use of makeup.
Monitoring controls are usually scheduled at week and month after surgery, and if the evolution is correct, the annual periodic reviews are established once again.