News
Dr. Jeroni Nadal appointed president of the Catalan Society of Ophthalmology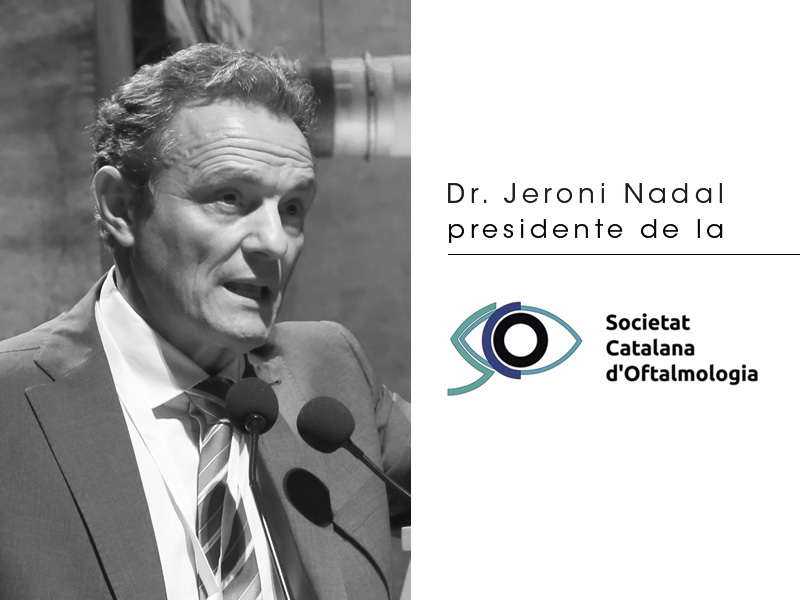 27/11/2018
Dr. Jeroni Nadal was named the new president of the Catalan Society of Ophthalmology during the 49th congress of this institution. The position will be exercised over the next four years (2019-2022) with the intention of continuing the rise of multidisciplinary research in the development of ophthalmology, collaborating with public and private organizations, universities, and promoting scientific and technical development of ophthalmology, and the promotion and training of its professionals.
He is also the driving force and co-director of the Hope (High Optical Resolution Pixel Electrodes) Retinal Implant artificial vision project, which brings together the best technology and research centers in Catalonia, for which he received the Bist Ignite award.
Also together with the University of Geneva, he is reponsible for the technical and surgical development of the TORCH project. It is a multi-center project to develop a retinal implant without wires for patients with retinitis pigmentosa, with a much higher resolution than that provided by current devices.
Dr. Nadal also stands out in the areas of research on artificial vision, gene therapy and cell therapy.
He has received other awards and distinctions including "Award Best of the Show" of the American Academy of Ophthalmology, the Jaume II Prize of the Insular Council of Mallorca, the "Mateu Orfila" Prize of the Royal Academy of Medicine of the Balearic Islands.