News
Dr Maribel Canut member of the RAMC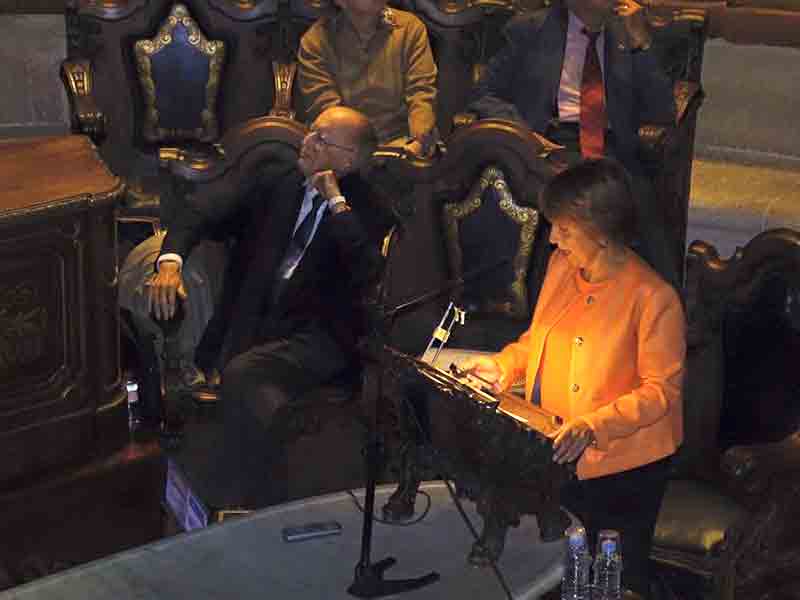 28/10/2015
Dr Maribel Canut yesterday was named member of the Royal Academy of Medicine of Catalonia, an institution created in 1770 under the name of "Acadèmia Mèdico Pràctica".
The Academy has had throughout its history over 350 fellows, among whom have been most of the great personalities of the Catalan medicine.
The event was chaired by the president of the Academy, Joan Viñas Salas and by the Secretary General, Mr Jordi Palé Argullós.
After the introduction by the President, Professor Joaquín Barraquer presented his friend and collaborator Dr Maribel Canut.
In her speech, academic Maribel Canut presented her work "The Myopic Eye: Beyond dioptres""
- "To think that myopia is a refractive defect, it would be a simplification of the problem" -
Then Dr Yaroslau Compta Hirnyj also presented his work on " Cerebrospinal fluid biomarkers in Parkinson's disease: Clinical pathological rationale and clinical, neuropsychological, neuroimaging and genetic correlations".
The event was ended about 7 pm with thanks by the new academics.