News
Dr. Nadal, awarded at the Siurells de Plata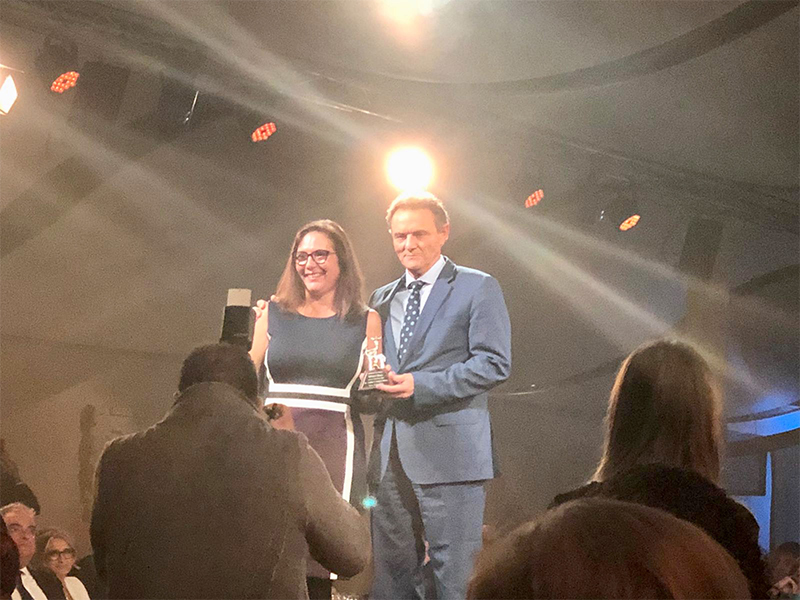 04/11/2019
Dr. Jeroni Nadal, deputy medical director and coordinator of the Retina and vitreous area of our Center, has been awarded in his homeland, Mallorca, with the Siurell Scientific Initiative award in recognition of his professional career and medical work.
After collecting the award from the hands of Manuela García, president of the Col·legi de Metges de Balears, the doctor thanked the recognition, which he received with "great pride", and took the opportunity to express his greatest desire as a professional: "I would like to ask for stronger universities and a firm commitment to knowledge and the culture of effort".
In recent years, Nadal has developed pioneering surgical procedures and techniques in his specialty. In 2015 he became the first ophthalmologist surgeon to implant an artificial vision device in Spain, the Argus II, with which he also achieved the rehabilitation of a deafblind patient for the first time.
Currently, Jeroni Nadal also chairs the Catalan Ophthalmology Society and continues to work in the field of artificial vision with the i-Vision project, to develop more sophisticated implants thanks to Barraquer's association with other research centers.
The Siurell awards have been awarded for more than half a century and have recognized personalities from the Balearic Islands as prominent as King Juan Carlos, Joan Miró, Camilo José Cela or Rafa Nadal.