News
Annual General Meeting of the Barraquer Institute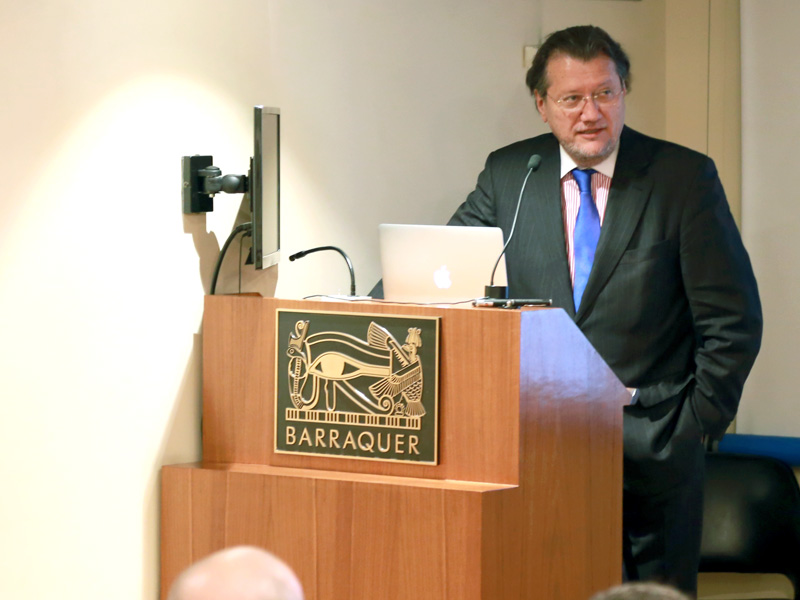 26/04/2017
On 26th April, the Annual General Meeting of the Barraquer Institute took place in its Auditorium II
Prof. Rafael I. Barraquer opened proceedings, highlighting the most significant events pertaining to the Institute and remembering the figure of Prof. Joaquín Barraquer.
The Barraquer Institute has maintained its ideal of comprehensive training, shifting its course towards current online learning, promoting its teaching curricula and steering special courses towards the most relevant subjects. In the year 2016, more than 700 people took part in our courses, Master's degrees and conferences.
Dr. José Lamarca presented the educational programme and the areas of research that will be undertaken in the year 2017. The Meeting concluded with the following institutions being awarded with "Partner of Merit 2016" diplomas:
Visión España (Mrs. Yolanda Asenjo Garcia, Vice-President)
RBA Editores (Mr. Ricardo Rodrigo, President)
National Holding (Mr. Fareed Bilbeisi, Group Financial Chief), Laboratorios DORC (Mr. Carlos Ríos, Managing Director in Spain).
Furthermore, the Banc d'Ulls (Eye Bank) prize in the category of Partner of Merit was awarded to the Banc de Sang i Teixits (Dr. Esteve Trias Adroher, Director).