News
"La Caixa" Banking Foundation gives a grant for research on which the Barraquer Institute works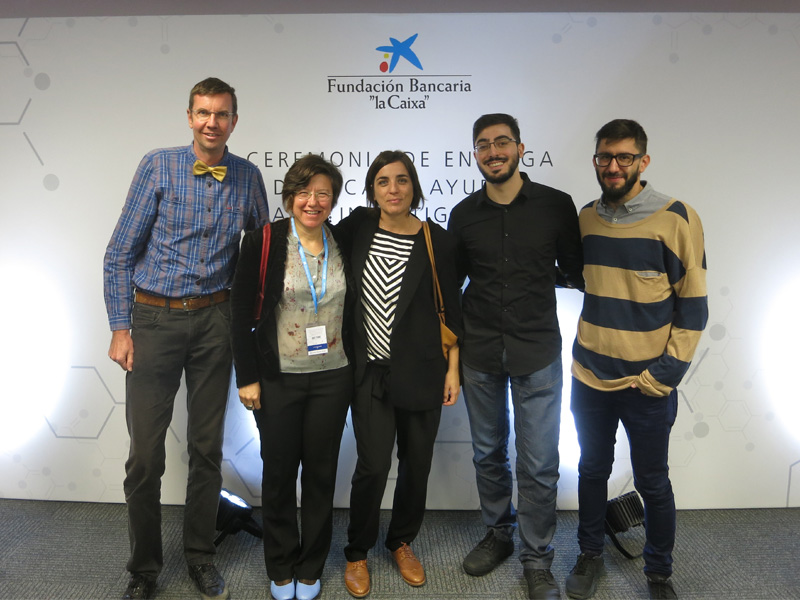 13/11/2018
Last week took place grant award ceremony of the research grant of "La Caixa" Banking Foundation for the amount of 499,519 €.
The Department of Research at the Barraquer Institute has received this grant as partners of the Centre for Genomic Regulation (CRG), with Dr. Maria Pia Cosma leading the study on the regeneration of cells to combat blindness. It involves an innovative approach for the regeneration of photoreceptors in retinitis pigmentosa in which the Institute for Bioengineering of Catalonia (IBEC) is also taking part.
Retina degeneration which leads to blindness affects millions of people all around the world. Retinitis pigmentosa is one of the diseases that cause this degeneration which results in the gradual loss of the photoreceptors, a type of cell specialising in converting light into signals. Dr. Cosma and her team previously demonstrated that a stem cell and haematopoietic progenitor cell transplant in a model mouse with retinitis pigmentosa regenerates the retina, rescuing its functions. This grant will allow them to progress one stage further and to test their findings on humans. The GRG, IBEC and Barraquer Institute researchers have 3 years to undertake the project.