News
The Barraquer Foundation with World Sight Day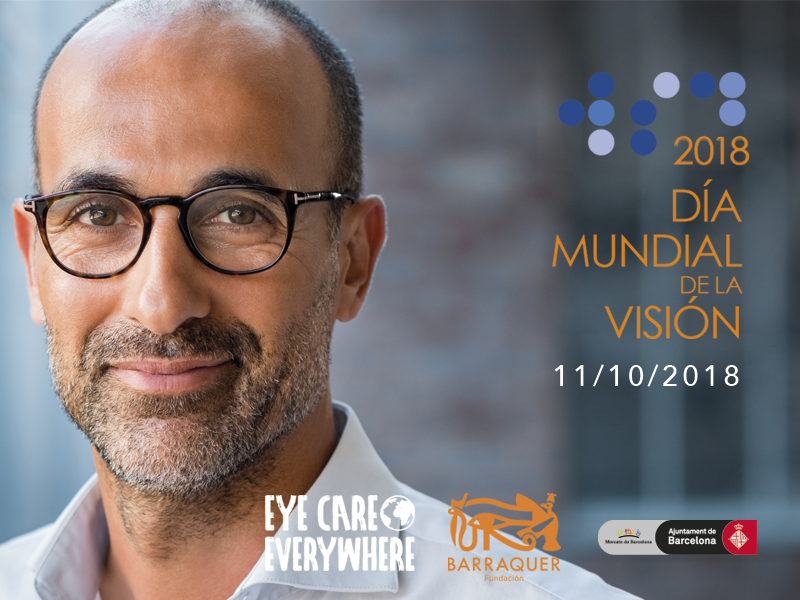 04/10/2018
Coinciding with the World Sight Day (WSD) that is celebrated next Thursday, October 11, we continue with our task of prevention of visual health in the markets of Barcelona.
Under the slogan "Eye care everywhere", World Sight Day is an annual awareness day celebrated on the second Thursday of October to focus world attention on blindness and the deterioration of vision. We want to focus our attention on visual health problems around the world, since we do not always have access to good ophthalmological care.
On Thursday, October 4, we joined this initiative and resumed the free intraocular pressure tests to detect glaucoma in different markets of Barcelona by the Barraquer Foundation together with the Glaucoma Service of the Barraquer Ophthalmology Center, and collaboration of Mercats de Barcelona.
These free check-ups that are carried out have several objectives. First, to raise awareness among the population of the importance of periodic eye pressure check-ups.
Secondly, perform a screening to detect early patients with high intraocular pressure and other glaucoma risk factors in order to avoid the disease in the future. In our country we have a very effective and efficient assistance scheme to manage the ocular hypertensive that we detect with our screening. The information we provide will allow them to become aware of the importance of eye health control and prevention, and to go to the healthcare center that corresponds to them. Thus we extend the theme of the campaign "Eyecare everywhere" and insist that early detection in glaucoma is our best ally to combat it.
And, as a final objective, thanks to the data obtained and always with the authorization of the patients, perform a population study to describe the characteristics, in terms of intraocular pressure and glaucoma risk factors, of the inhabitants of the province of Barcelona.
On this occasion, we expand our presence in the Barcelona Markets and we will be in the following sites:
Thursday, October 4 - Mercat de Sagrada Família
Friday, October 5 - Mercat del Guinardó
Thursday, October 11 - Mercat de Sant Andreu
Thursday, October 18 - Mercat de Sant Martí
Friday, October 19 - Mercat de Poblenou-Unió