News
My patients end up being like "family" to me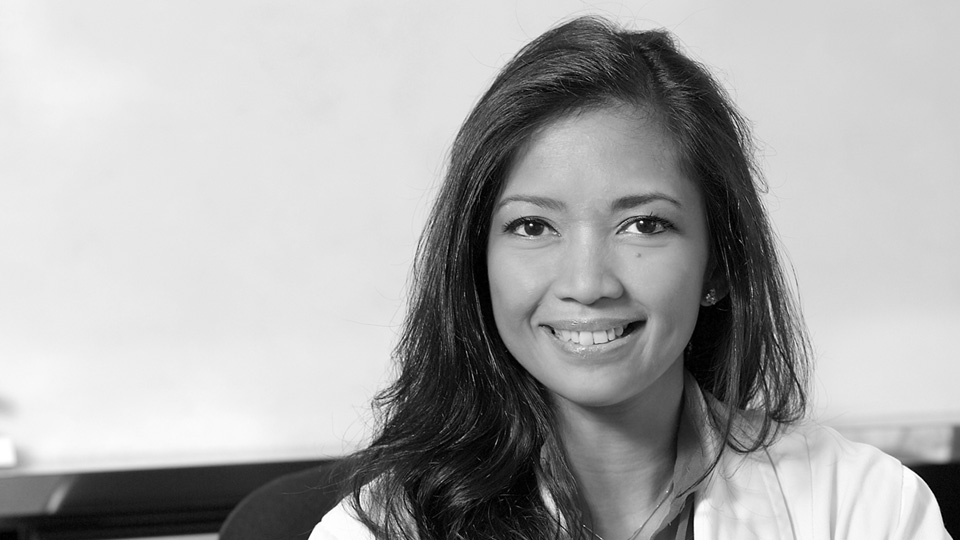 08/04/2020
Since its inception, the Barraquer Foundation has been fortunate enough to count on the invaluable work of the Barraquer Ophthalmology Centre medical team for the treatment of its patients. We wanted to interview Dr. de la Paz so she could give us her personal account of the support part of her role and, at the same time, take advantage of this opportunity to thank her for her aid work with the organisation's users over the years.
How long have you been working with the Barraquer Foundation?
Since 2007. My first trip was to the Baka forest in Cameroon, to a care centre funded by aid from the Nursing College of Barcelona.
What type of pathologies have you treated in Barraquer Foundation patients? Have you also performed surgery?
I have treated ocular surface and cornea pathologies. In Africa, I operated on pterygiums, chalazions and enucleations. Here in our centre, I have performed cornea transplants, pterygiums operations, keratoprostheses (artificial cornea) and eviscerations, etc.
What kind of patients usually come to the Barraquer Foundation?
They are usually Spanish, African and South American patients who do not have the money to pay for surgery and consultations.
Of all the things the Foundation patients have told you, what has affected you most?
Things about how we have changed their lives. For example, we had one patient in so much pain she couldn't even open her eyes who could finally see her son's face after so many years, once we'd given her a cornea transplant. In addition, she had been told she had to go to the psychologist because her condition (Sjögren's syndrome) had no cure and she was going to be blind for the rest of her life.
I guess it must be almost impossible not to become emotionally involved in each case...
Impossible! As I'm a woman and a mother, I get even more involved with the patients. My patients end up be like "family" to me.
What does this work represent for you?
It means being able to continue doing something my parents instilled in me: helping the less fortunate.
How do the Foundation's patients make you feel?
Very grateful for being healthy and having the eyesight I have. I have the courage never to throw in the towel, the creativity to look for solutions as many cases are complicated, and the maturity to accept when you've done everything possible and things haven't turned out as I would have liked.
Is there any case in particular that has affected you?
Yes, the case of a really pretty and charming 34-year-old woman from Algeria, with three children. She had a serious cornea infection from poor use of contact lenses. She had many unsuccessful operations in France. She came to us in so much pain as her intraocular lens was sitting outside her cornea. At our Centre, we gave her a cornea transplant, operated on her for retina detachment, gave her glaucoma surgery, and an amniotic membrane implantation. Her husband had left her because of this health problem. She came back months later with a serious infection and I had to perform an evisceration on her (empty the eye and put in an aesthetic prosthesis). It was a very difficult decision, as no patient wants to lose an eye. Ten days after her surgery and wearing her aesthetic prosthesis, it was like she had got her self-esteem back and she gave me a hug of thanks and the two of us ended up in tears of happiness, knowing that we'd made the right decision.