News
Do we know how to choose our sunglasses?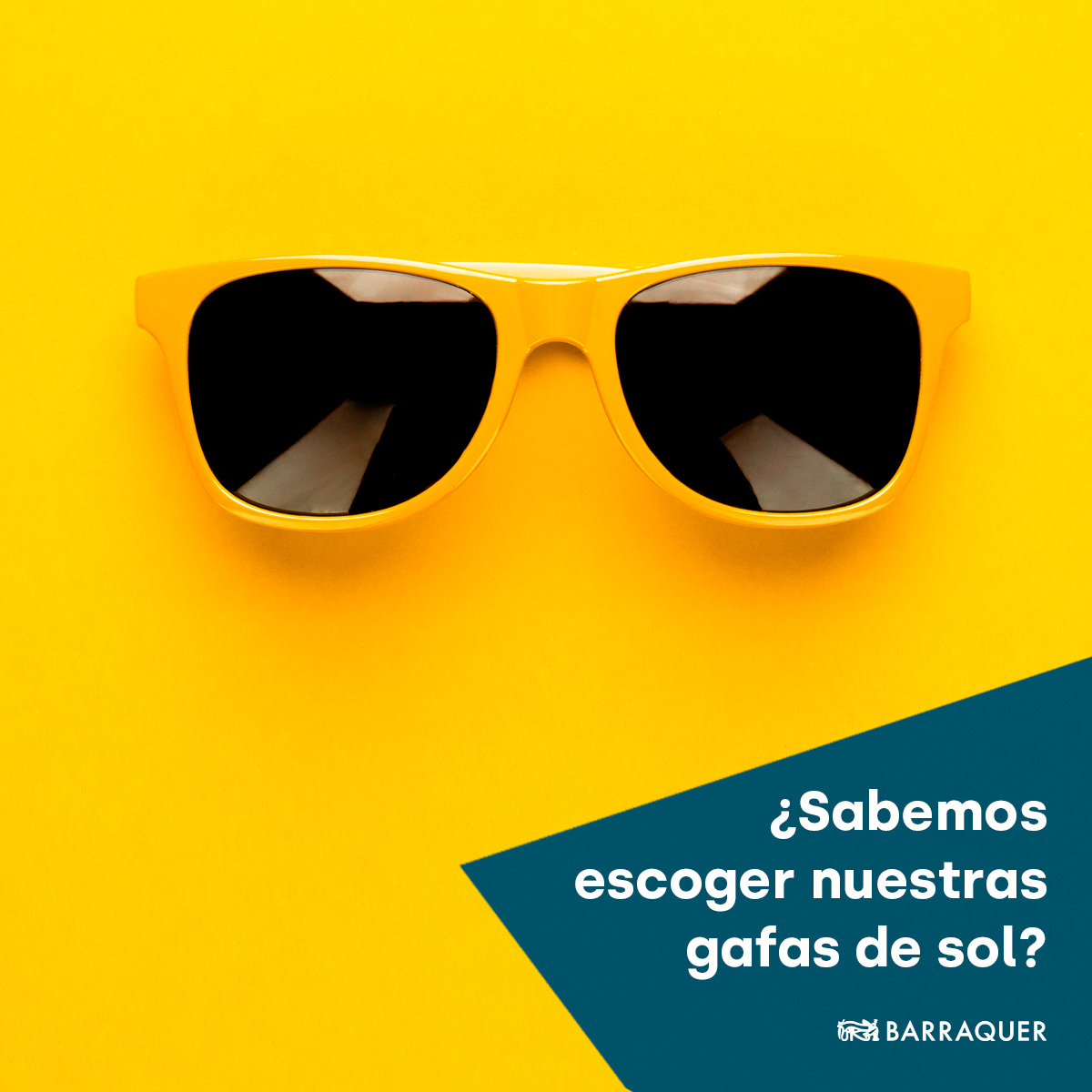 03/07/2017
Generally when buying sunglasses most people will notice, in addition to the design, the colour of the glass or if it is more or less intense. In contrast, few people know that the most important feature of a sunglasses is the filter for ultraviolet radiation. This is responsible for protecting against the harmful effects of the sun that, as in the skin, can affect our eyes.
Depending on their wavelength the radiations are more or less harmful. The visible light, or the light that the eye is capable of grasping goes from 800 to 400 nanometres. Radiation begins to be dangerous when it is less than 400 nanometres. The glasses must ensure a radiation barrier below this figure, usually represented by UV 400. Normally all sunglasses should meet this requirement, hence the importance of making sure the homologation when choosing the most appropriate glasses.
The tonality of the crystal will only change the absorption of visible light and therefore the colour of the crystals is a matter of preferences, so greys and greens are the least distorted colours, brown crystals filter the blue, so are useful in sea and mountain terrains with very clear days and the yellow or orange increase the contrast, therefore they are recommended on foggy days and are not recommended if there is a lot of sun. And in the same way that the skin turns red when you take the sun without protection, if you do not take precautions, the eyes can also suffer its harmful effects.
The most frequent cases occur in outdoor sports such as skiing or water activities, by the mirror effect of snow or sea. If the exposure is intense and prolonged, burns may occur on the ocular surface. But also, as in the skin, the eye has memory and uncontrolled sun exposure for many years is related to the appearance of cataracts or problems in the retina such as macular degeneration when we are older.
Refractive Surgery Unit