News
Thermage, an aesthetic look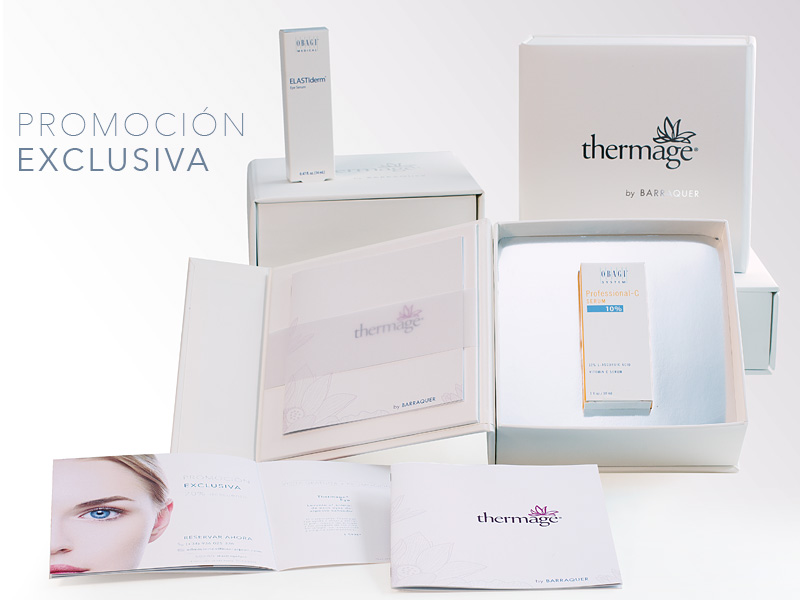 03/02/2016
Today it is possible to maintain a fresh look, and a smooth face, keeping the skin tight and firm and removing the signs of fatigue, thanks to the help of the ophthalmologists at the Barraquer Oculoplasty Unit.
The eyelids are essential to maintain the structures of the eye healthy. That is why, alterations in their function can generate eye problems that need to be evaluated by specialized doctors. Over the years the skin of the face and especially around the eyes loses elasticity, brightness and smoothness. The Barraquer Ophthalmology Centre has incorporated the Thermage, a last generation system, totally painless and achieving results from the first day.
A life full of beauty
Thermage Technology delivers a therapeutic heating of the deeper layers of the skin that stimulates collagen synthesis. It smooths and gives tone to the skin, reducing wrinkles and eye folds. It works without surgery or injections and no downtime.
Effective in one session, after treatment you see a clear improvement that gradually increases up until six months later. The effects last up to two years
TREATMENT
Thermage® Eye | 1.599€
Uplift those tired-looking eyes.

Thermage Eye treatment helps to smooth and tone the skin, reduces wrinkles and creases around the eyes, without surgery or injections and no recovery time.
Thermage® Complete | 1.920€
Get a smoother, and younger face.

The Thermage Complete treatment helps to smooth and tighten the skin to give an overall younger appearance without surgery or injections.
EXCLUSIVE PROMOTION
FREE VISIT + TREATMENT PROMOTION 20% OFF
CODE: thermage4you
BOOK NOW
Phone: (+34) 936 025 336
Mail: admisiones@barraquer.com
Valid until: 31/12/2016