Notizie
Key elements to laser refractive surgery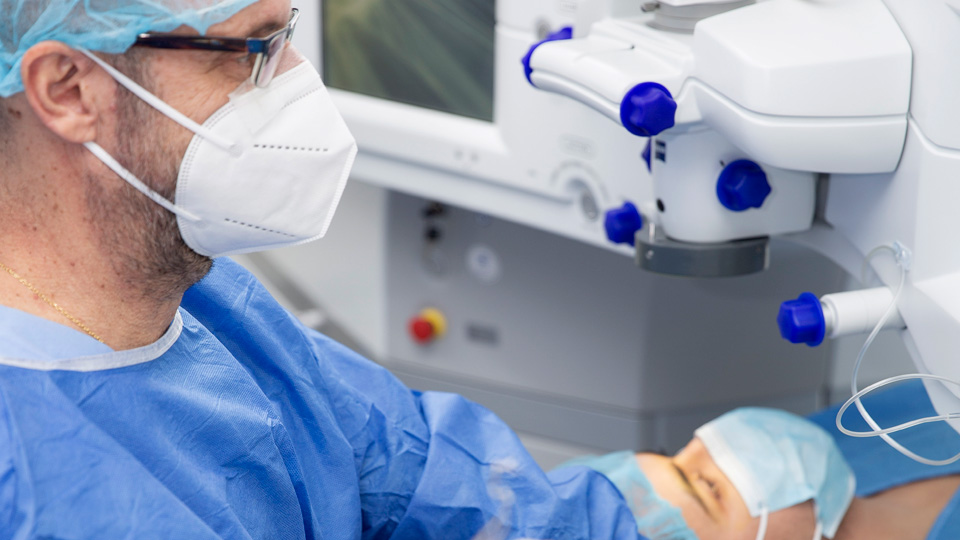 08/07/2022
Laser corneal refractive surgery refers to the set of surgical techniques that use a laser to modify the curvature of the cornea and correct the refractive defects of the eye (short-sighted, long-sighted or astigmatism) and thus eliminate, or at least reduce, dependence on glasses and/or contact lenses.
Because of its reliability and safety, laser refractive surgery using the LASIK, PRK or SMILE technique is the most commonly used method for the correction of mild and moderate refractive defects (short-sighted, long-sighted or astigmatism).
At the first visit, we evaluate your current prescription and eye health and conduct a full eye examination.
Depending on the results, we determine which type of intervention would be most advisable in each case.
Requirements
Patients must meet a set of requirements in order to be operated on:
Be over 18.
Have a stable prescription that hasnot changed over recent years.
Be short-sighted, long-sighted orhave an astigmatism.
Not have any eye conditions that contraindicate the procedure.
Not be pregnant or breastfeeding.
Not be taking medication that affectsthe surgical procedure.
There are no contraindications after preoperative examinations are conducted.
In addition to performing the latest techniques, we provide excellent preoperative preparation that includes an exhaustive examination using the most recent diagnostic tools to guarantee the best results.
It is an outpatients surgery however the patient has to remain in the clinic for a few hours.
We have surgical theatres and laser rooms equipped with the latest technology as well as a 24-hour emergency surgery in our Centre.
We must end by stating that there are no good or bad techniques in this field, as what is important is confirming which one will suit each patient best. An appropriate diagnosis and finding out the needs of patients is key to a successful result.
Podcast correlato
Cómo prescindir de las gafas #4
25/04/2022
Casi todos los usuarios de gafas y lentillas se plantean alguna vez reducir su graduación con las técnicas refractivas. En este capítulo les explicamos todas las opciones y les ayudamos a saber cuándo vale la pena operarse, quién es un buen candidato y por qué es tan importante elegir dónde hacerlo.