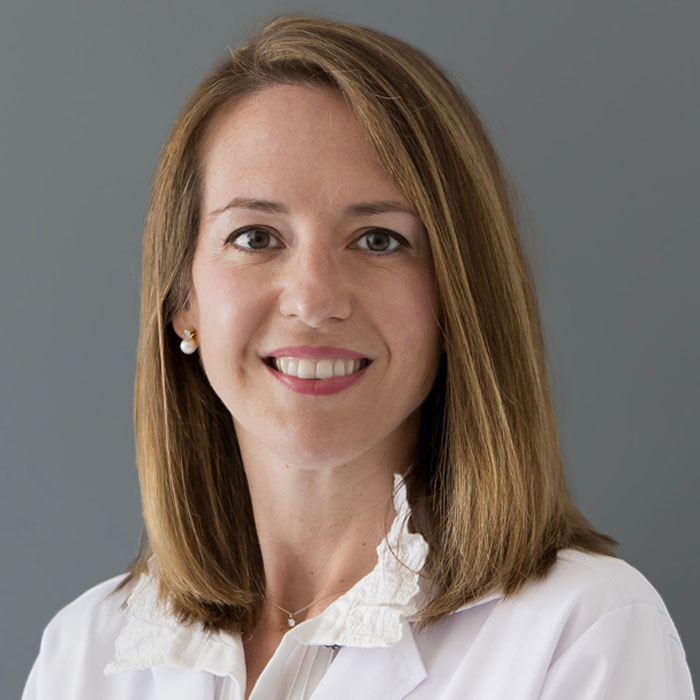 Languages

English, Spanish & Catalan
Dr. Elisa Carreras is a Consultant Ophthalmologist in Barraquer Eye Hospital UAE. She has over 14 years of experience in Ophthalmology care. She can assess and treat most of the eye conditions in the retinal field both in adults and in children. Her area of specialization lies in surgical retina for adults and pediatrics, and for children with medical retina problems.
She has worked in various hospitals around the world, mainly in United Kingdom, where she did her vitreoretinal fellowship at Oxford University for adults and pediatric ophthalmology cases, carrying on her passion as a Vitreoretinal Consultant in United Kingdom and Spain afterwards. Dr. Elisa has also published multiple papers on various conditions in Ophthalmology and has taught fellows and eye trainees from around the world. Dr. Elisa has been associated with Barraquer since 2008.
Professional activity
Ophthalmologist in the Retina and Vitreous area of the Barraquer UAE Eye Hospital (Dubai).

Membership of Spanish Vitreoretinal Society (SERV) since 2012

Born Award to the best Fellow 2015 at the Oxford Eye Hospital

Biolon Award 2011 and 2018

Richard and Suazanne Troutman Award 2010
Important publications
Global Retinoblastoma Treatment Outcomes: Association with National Income Level. Tomar AS, Finger PT, Gallie B, Kivelä TT, Mallipatna A, Zhang C, Zhao J, Wilson MW, Brenna RC, Burges M, Kim J, Khetan V, Ganesan S, Yarovoy A, Yarovaya V, Kotova E, Yousef YA, Nummi K, Ushakova TL, Yugay OV, Polyakov VG, Ramirez-Ortiz MA, Esparza-Aguiar E, Chantada G, Schaiquevich P, Fandino A, Yam JC, Lau WW, Lam CP, Sharwood P, Moorthy S, Long QB, Essuman VA, Renner LA, Semenova E, Català J, Correa-Llano G, Carreras E; American Joint Committee on Cancer Ophthalmic Oncology Task Force. OPHTHALMOLOGY. 2020 SEP 29:S0161-6420. PMID: 33007338.
Combined Indocyanine Green and Fluorescein Angiography in Retinopathy of Prematurity. C.K. Patel; Thomas Edwards; E. Carreras. INVEST. OPHTHALMOL. VIS. SCI. 2017; 58(8):5555.
Macular edema is a rare finding in untreated vitreoretinal lymphoma: small case series and review of the literature. Carreras E, Salomão DR, Nadal J, Amin SR, Raja H, Grube TJ, Geraets RL, Johnston PB, O'Neill BP, Pulido JS INT J RETINA VITREOUS 2017 Apr 24;3:15
Endodiathermy plus photocoagulation as treatment of sclerotomy site vascularization secondary to pars plana vitrectomy for proliferative diabetic retinopathy. J. Nadal, E. Carreras, MI Canut. RETINA JOURNAL 2012; 32(7):1310-15