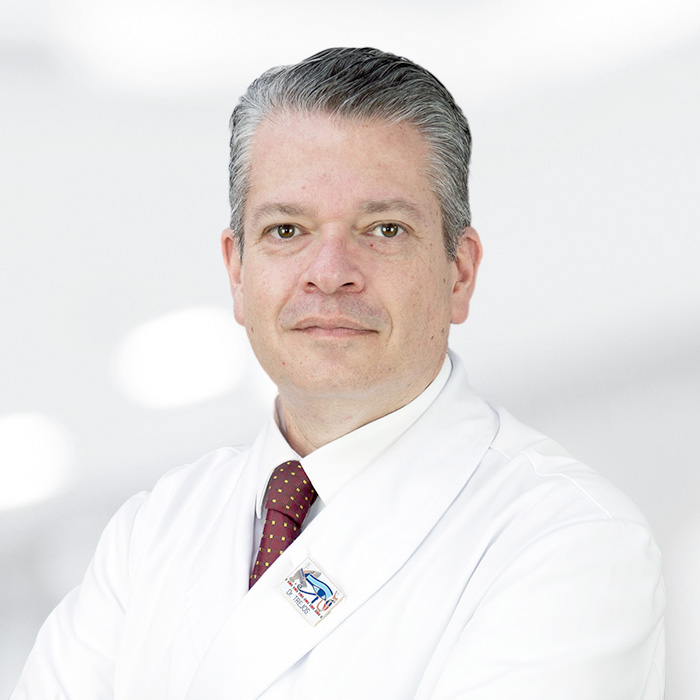 Medical registration no

33.517

Languages

Spanish, English, German, French, Catalan
He graduated summa cum laude in Medicine from the University of Medical Science (UCIMED, 1994) in San José, Costa Rica. Subsequently, he undertook postgraduate studies at the Medizinische Hochschule Hannover hospital in Germany with the help of a DAAD scholarship (1996-1997). During his house officer specialist training in ophthalmology at the Barraquer Ophthalmology Centre (2003), he completed his trained with Master's degrees in Pathology and Anterior Segment of the Eyeball and Pathology and Surgery of the Posterior Segment of the Eyeball at the Barraquer Institute, affiliated with the Autonomous University of Barcelona (UAB).
Upon returning to Costa Rica, he worked as a consultant ophthalmologist in the area of the anterior segment and glaucoma and the Hospital Clínica Bíblica, Hospital Metropolitano and Hospital CIMA (2009-2018). In 2018, he rejoined the Barraquer Ophthalmology Centre as a glaucoma specialist.
Professional activity
He is an ophthalmologist in the Glaucoma Department of the Barraquer Ophthalmology Centre.