News
Annual General Meeting of the Barraquer Institute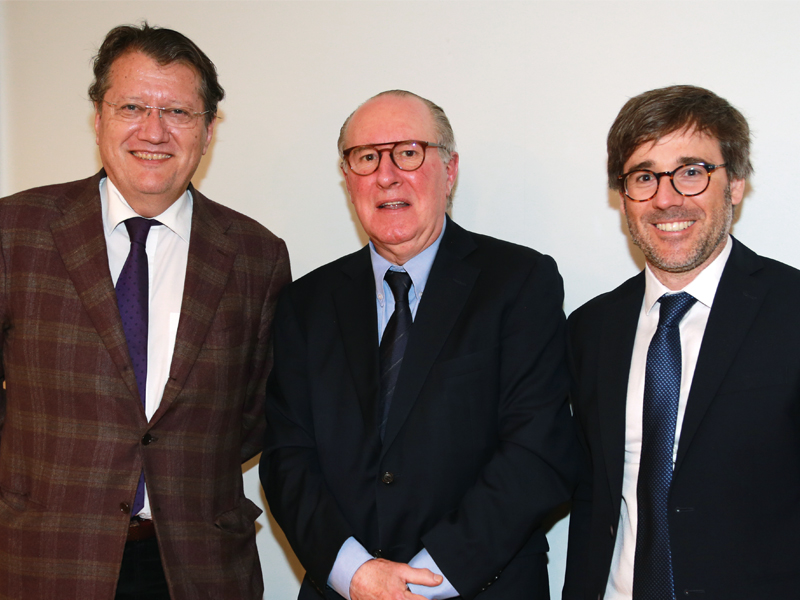 29/05/2019
Yesterday the Barraquer Institute held its Annual General Meeting, a yearly event full of awards which also featured the prestigious economist, José María Gay de Liébana.
After Prof. Rafael I. Barraquer opened proceedings, Dr. José Lamarca, deputy director of the Institute, highlighted the desire to uphold the institution's prestige and underlined the importance of its new articles of association. In addition, he announced a new feature in the training available at the Institute: a new online learning platform produced alongside the Spanish Ophthalmology Society (SEO) and the Autonomous University of Barcelona (UAB), which demonstrates that the Barraquer Institute continues to be at the forefront of teaching and research in ophthalmology.
Dr. Lamarca also took the opportunity to highlight the disseminating role of collaborators through their participation in various international conferences:
Professor Rafael I. Barraquer: Professor of Ophthalmology at the International University of Catalonia (UIC), President of the last World Ophthalmology Congress (WOC) 2018 and President of the XX Congress of the European Association for Vision and Eye Research (EVER). Dr. Elena Barraquer: Excellence Award of the Spanish Institute Reina Sofía. Doctor Jeroni Nadal: President of the Catalan Society of Ophthalmology. Dr. Maria Isabel Canut: General Secretary of the Spanish Glaucoma Society, being the first and only woman on the board of directors of the entity.
One of the most anticipated moments was the prize giving ceremony:
ALCON AWARDS 2019
Dr. Borja Salvador

: prize for the "Best Scientific Publication" for 'Outcomes of Penetrating Keratoplasty following Cultivates Limbal Epithelial Stem Cell Transplantation'.

Dr. Laura Fernández del Cotero,

a resident doctor (MIR) at the Centre, prize for the "Best Oral Presentation at a Conference for 'Dermal Fat Graft in Extrused Tibial Keratoprothesis'.

Dr. Carlos Fernández-Vega

, also a resident doctor (MIR) at the Centre, prize for the "Best Scientific Poster" for 'Long-term results of corneal cross-linking for Terrien's marginal degeneration'.
COOPERADOR DE MÉRITO PRIZES
UAB Postgraduate and Further Learning School

, "Social or Political Action" category

Alcon,

"Media" category

Adeslas

, "Organisations" category

Bayer

, "Pharmaceutical Industry" category
To end, and as a change to proceedings this year, the event concluded with an enthusiastic master class in economy by the high profile professor José María Gay de Liébana. His enjoyable performance raised plenty of laughter among the attendees and was the perfect way to round off the day