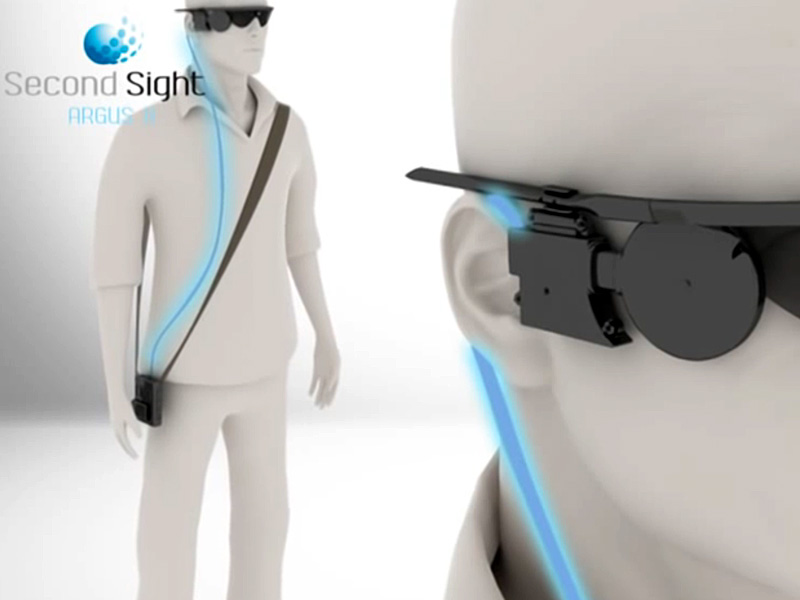 07/07/2014
Centro de Oftalmología Barraquer will be a pioneer by implanting in our Country "chips" in the retina - specifically by means of macular implants- to blind people or patients having a low-vision, thus providing what is popularly known as Artificial Vision
Dr. JERONI NADAL, coordinator of the Barraquer Vitreo-Retinal Unit, has been elected by the firm Second Sight (USA), designer of ARGUS II implant, for its development in Spain. Barraquer, as a Centre of Excellence, will start placing these implants in low vision patients affected with retinitis pigmentosa.
This pathology is the most frequent cause of retinal hereditary degeneration. Its origin is a genes alteration, which causes degeneration and apoptosis (cell death) of the photoreceptors (retinal cells) of the rods (responsible for the peripheral visual field) and, on the final stages, of cones (central vision) causing blindness.
This type of implant approved by the US FDA and the EC can restore vision in patients with diseases that affect the outer layers of the retina. Although initially adopted for Retinitis Pigmentosa, patients with Stargardt's disease have already been successfully treated and could be used in the future in the atrophic or dry type age related macular degeneration.
Argus II is an implant attached to an external HD camera and a processor directly stimulates the inner retina, creating a visual stimulus in the visual pathway and improve vision in the treated patient. Specifically, a miniature video camera housed in the patient's glasses captures a scene. The video is sent to a small patient-worn computer where it is processed. These instructions are transmitted wirelessly to an antenna in the retinal implant. Once there the chip converts the signals into small pulses of electricity. These pulses bypass the damaged photoreceptors of the macula and stimulate the retina's remaining cells, which transmit the visual information along the optic nerve to the brain, creating the perception of patterns of light.