News
Innovative project to treat corneal wounds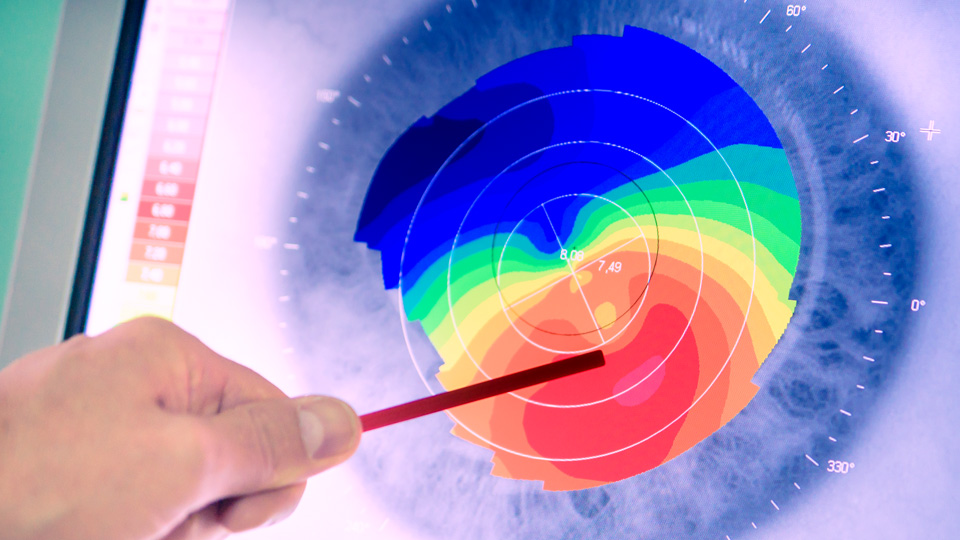 31/03/2020
ICMAB (Institut de Ciència i Materials de Barcelona) has presented the project "Novel Nanocellulose Patches to Treat Corneal Wounds (CORNEAL-BC)" by Anna Roig, Anna Laromaine and Irene Antón Sales, which has been awarded the LLAVOR grant.
The aim of the project is to develop corneal patches made of nanocellulose loaded with therapeutic agents to act as protection, healing agent and bioactive substrate to accelerate corneal regeneration. The nanocellulose used, with great appealing characteristics to act as an alternative ocular bandage materials, is produced by bacteria, has a high liquid holding capacity, is biocompatible, endotoxin-free, flexible and supports the
At the Research Department of the Barraquer Ophthalmology Center, we will perform organ culture with nanocellulose sutured on pig eyes. The surgical part and culture will be done at our clinic, the sophisticated material evaluations and electron microscopy will be done at the Institute of Material Science of Barcelona.
The LLAVOR grant is intended for innovative projects with potential for incorporation into the productive sector and is awarded by AGAUR (the Agència de Gestió d'Ajuts Universitaris i de Recerca, Generalitat de Catalunya), FEDER (Fons Europeu de Desenvolupament Regional) and the Secretary d ' Universities and Research of the Departament d'Empresa i Coneixement of the Generalitat de Catalunya.
The grant for the project is 20,000 euros and will lasts 9 months.