News
We have acquired the new ABSolu ultrasound scanner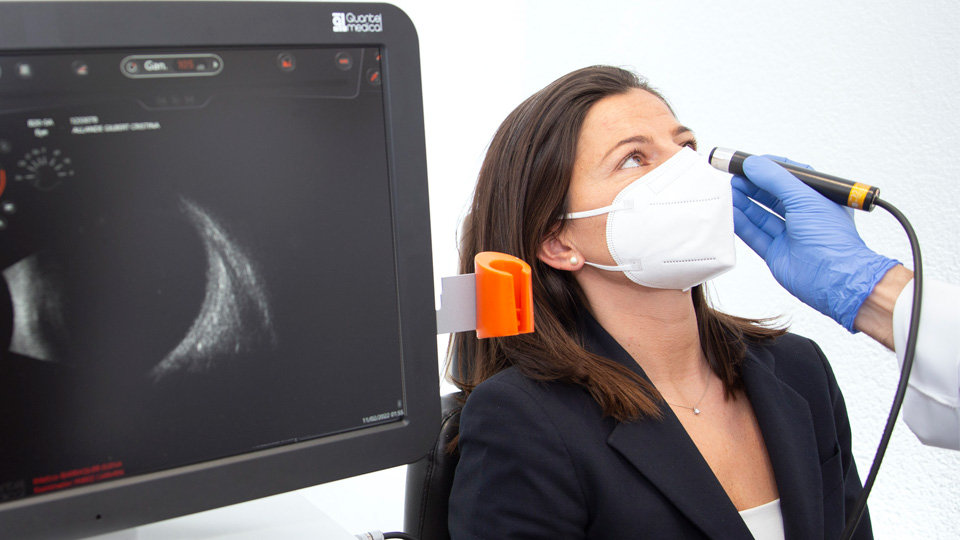 15/02/2022
At the Barraquer Ophthalmology Centre we constantly update the technology we use to offer our patients the most appropriate diagnosis and treatment to take care of their eye health. We have recently acquired the new ABSolu ultrasound scanner, which will allow us to obtain even more exhaustive results.
This technology, which increases the depth of field by 70%, allows us to obtain images with outstanding resolution allowing the visualization of the entire eye with an exceptional level of detail.
The new scanner includes a screen that facilitates exam comparisons, as well as a motion sensor that provides essential information in real time, such as the position of the probe in the eye or the direction of the ultrasound beam. In addition, it includes new UBM imaging technology, which makes it possible to diagnose structures behind the iris that other technologies cannot visualize.
These features help our diagnostic imaging team to more quickly identify the exam area and obtain more accurate results. For example, in glaucoma patients, the ABSolu scanner makes it easy to examine and understand the mechanisms of the iris, lens, and ciliary bodies. This device will also be useful in the diagnosis of tumor lesions or retinal detachment, as well as other severe eye pathologies.