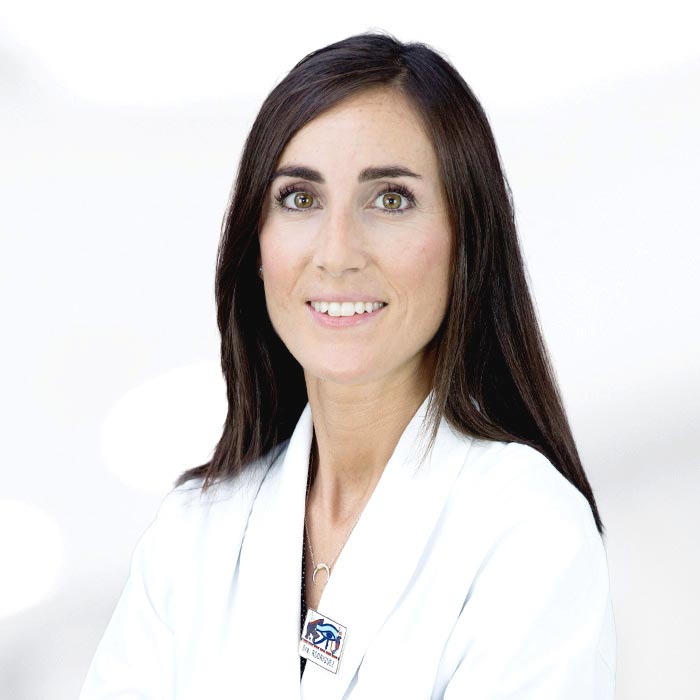 Medical registration no

42.251

Languages

Spanish, Catalan, English, French
She is a graduate of Medicine from the University of Barcelona in 2006 and she completed her specialisation in Ophthalmology at the Barraquer Ophthalmology Centre in 2011. She continued her professional training with four Master's degrees in different ophthalmology sub-specialist areas at the Barraquer Institute: Retino-vascular pathologies - Intraocular inflammation and tumours; Cornea and ocular surface pathologies; Macular, vitreous and retina pathologies and surgery; and Cataract and glaucoma diagnosis and treatment. She undertook a fellowship in the area of ocular motility and binocular vision at the Barraquer Ophthalmology Centre. She undertook a medical observership in the Strabismus and Paediatric Ophthalmology Department of the Bascom Palmer Eye Institute in Miami, United States.
Professional activity
She is an ophthalmologist in the Strabismus, Paediatric Ophthalmology and Neuro-ophthalmology Departments of the Barraquer Ophthalmology Centre.
She is a member of the Barraquer Institute teaching team.
She is a practical ophthalmology lecturer at the International University of Catalonia (UIC).