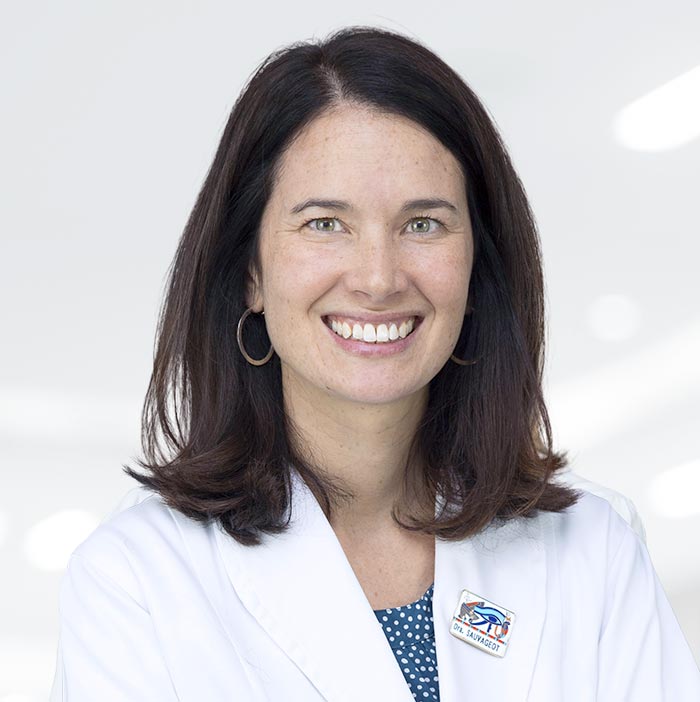 Medical registration no

42.094

Languages

Spanish, Catalan, English, French

Cirugía refractiva
Córnea y superficie ocular
She earned her PhD in Medicine and Surgery from the Autonomous University of Barcelona. She graduated in Medicine at the University of Salamanca in 2006 and she completed her specialist training in Ophthalmology at the Barraquer Ophthalmology Centre in 2011. She followed her professional training with four Master's degrees in different ophthalmology sub-specialist areas at the Barraquer Institute: Retino-vascular pathologies, intraocular inflammation and tumours; Cornea and ocular surface pathologies; Macular, vitreous and retina pathologies and surgery; and Cataract and glaucoma diagnosis and treatment. She completed her sub-specialist training in the Anterior Segment undertaking training periods at the Bascom Palmer Eye Institute (Miami) and the Massachusetts Eye and Ear Institute in Boston in 2014. In the year 2015, she obtained her PhD in Medicine and Surgery from the Autonomous University of Barcelona with a PhD thesis entitled Efecto de la cirugía refractiva corneal sobre la osmolaridad lagrimal y otros parámetros del flujo lagrimal, obtaining a distinction cum laude.
Professional activity
She is an ophthalmologist in the areas of the cornea and ocular surface and refractive surgery at the Barraquer Ophthalmology Centre.
Important publications
Methicillin-Resistant Staphylococcus aureus Acute Keratitis After Intracorneal Ring Segment Implantation. García de Oteyza G, Laiseca A, Sauvageot P, Álvarez de Toledo J. Ophthalmol Ther. 2017 Dec;6(2):367-371. doi: 10.1007/s40123-017-0103-9. Epub 2017 Aug 14.
Treatment of recurrent retinal detachment secondary to optic nerve coloboma with injection of autologous platelet concentrate. Nadal J, López-Fortuny M, Sauvageot P, Pérez-Formigó D. J AAPOS. 2012 Feb;16(1):100-1. doi: 10.1016/j.jaapos.2011.10.007.
Femtosecond laser-assisted laser in situ keratomileusis versus photorefractive keratectomy: Effect on ocular surface condition. Sauvageot P, Julio G, Alvarez de Toledo J, Charoenrook V, Barraquer RI. J Cataract Refract Surg. 2017 Feb;43(2):167-173. doi: 10.1016/j.jcrs.2016.12.019.