News
Antonio, a patient with intraocular lens implants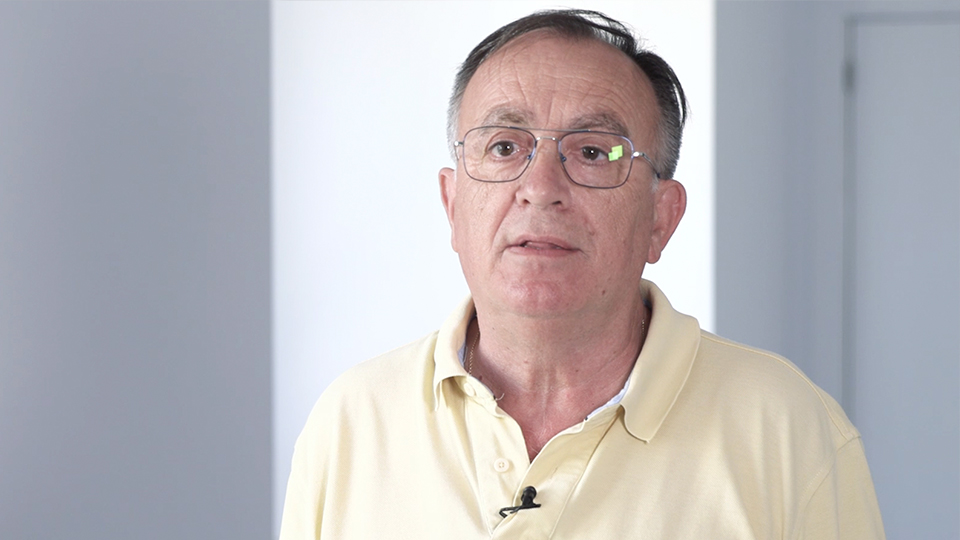 07/07/2020
He had always felt limited by his prescription, however, lately it had been so high that he even had problems finding labs that could make his bespoke lenses since he had 10 dioptres of hypermetropia and 5 dioptres of astigmatism. That's how Antonio, 65, came to the Barraquer Centre enquiring about refractive surgery.
The patient was referred to Dr. Milan Pešić, who had recently operated on his brother with excellent results. After assessing his case, the doctor found that the cornea could not be operated on using laser refractive eye surgery. In addition, there was another important factor: because of his age, it wouldn't take long for Antonio to develop cataracts, meaning he'd have to undergo a second operation within a short period of time.
Therefore, the best option for Antonio was undergoing crystalline lens surgery for refractive purposes, as explained by Dr. Pešić. "I carried out cataract surgery without there being any cataracts yet. I removed his lens, which was almost transparent, and replaced it with an intraocular lens, which helped me to correct his whole prescription". In this way, Antonio solved two problems at the same time because, in addition to reducing his dependence on glasses, the operation will prevent him from developing cataracts in the future, as, having been removed, his crystalline lens will never become opaque.
The results are unbeatable: "I only need glasses to read and that's it. From a distance I can see tons. My prescription is now zero dioptres", explains Antonio excitedly. Now he no longer bumps into the doorframes in his house, which used to happen if he left his glasses in another room. When he goes to the beach with his grandson, he can easily keep an eye on him from his towel. He also enjoys a particular hobby, woodwork, which he now does effortlessly. It's thanks to this surgery that Antonio celebrates having regained his quality of life.
Related Podcast
How to get rid of glasses #4
25/04/2022
Almost all wearers of glasses and contact lenses consider reducing their prescription with refractive techniques at some point. In this chapter we explain all the options and help you know when it is worth having surgery, who is a good candidate and why it is so important to choose where to go.