News
The Barraquer Foundation will provide ophthalmic care to users of the BarcelonActua Foundation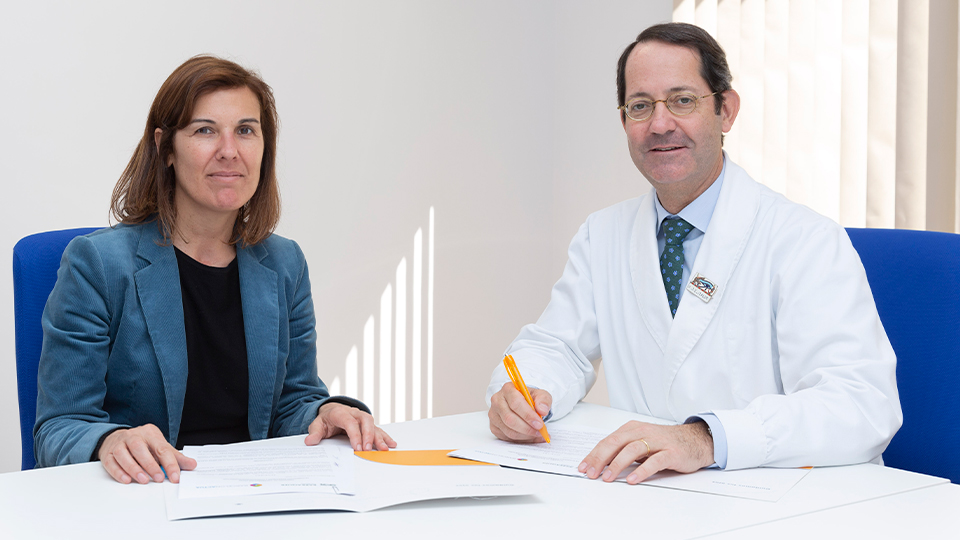 01/12/2020
As part of the "Mirem per tu" programme, which continues to grow its network of beneficiary organisations, the Barraquer Foundation and the BarcelonActua Foundation recently entered into a partnership agreement to formalise their relationship which started a few months ago with the referral of various users and which will surely last for many years.
BarcelonActua (www.barcelonactua.org) was founded in December 2011 as a response to the impact of the economic crisis of 2008, to make the public aware of the overriding need for civil society to assume its share of proactivity and social responsibility. The organisation's mission is to meet the social needs of vulnerable collectives in Barcelona (immigrants and refugees, the elderly, infants and young people, women, etc.) through the involvement and mobilisation of citizens. BarcelonActua currently cares for 1,200 direct beneficiaries and it does so, to a large extent, thanks to the extensive network of more than 1,600 volunteers of all ages who give part of their free time to selflessly help those who need it most.
Through this partnership, the Barraquer Ophthalmology Centre gives BarcelonActua users with visual health problems the chance to receive treatment at the Barraquer Ophthalmology Centre or to get prescription glasses from any branch of General Óptica.