News
The Covid-19 pandemic accelerates the worsening of glaucoma cases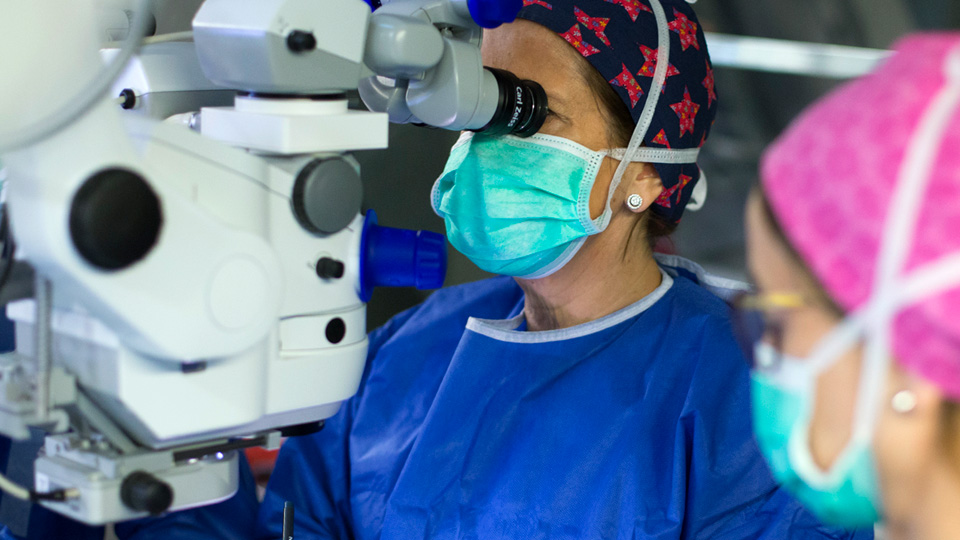 12/03/2021
It is an irreversible disease of the optic nerve and is the second cause of blindness in the world
The Barraquer Center recalls the importance of undergoing a diagnostic check-up from 40 years of age
The impact of the Covid-19 pandemic has accelerated the worsening of glaucoma cases in people who had already been previously diagnosed, which, in some situations, has caused them to lose their visual acuity, which is irretrievable. The fear of going to the specialist's consultation, as well as the digital divide in older people to connect online with their ophthalmologist are reasons that have precipitated this situation.
This is confirmed by the coordinator of the Glaucoma Area of the Barraquer Ophthalmology Center, the doctor and specialist surgeon Maria Isabel Canut, also secretary general of the Spanish Glaucoma Society (SEG), coinciding with World Glaucoma Day, held Friday March 12 with the aim of raising awareness about the impact of this chronic disease, which causes a degeneration of the optic nerve.
The impact of the coronavirus has caused "very serious and irreversible consequences in people with glaucoma, who have suffered a very rapid evolution of the disease and have not been able to carry out the follow-up by the specialist, which, in some cases, has resulted in a loss of the visual field" according to Dr. Canut.
A silent disease and second cause of blindness
Glaucoma, which is estimated to affect 80 million people in the world, is an irreversible disease, caused by deterioration of the optic nerve, responsible for transmitting information from the retina to the brain. It is the second leading cause of blindness in the Western world, after cataracts, and there is no cure, so reaching an early diagnosis and proper monitoring are essential.
Unlike other ophthalmological pathologies, it does not usually cause symptoms until the affected person reaches more advanced stages and when the eye damage is already significant, so it is known as the "silent" disease.
This occurs because, generally, there is a loss of lateral vision, which the patient "does not notice because central vision tends to be used more, compensating for it with both eyes," says Dr. Canut.
Experts estimate that half of the people who suffer from it still do not know it, so they recall the importance of the population, from 40 years of age, undergoing an eye examination to assess eye pressure and optic nerve pressure and rule out the presence of glaucoma.
Treatments to slow glaucoma progression
The main risk factors for glaucoma are being over 40 years of age, suffering from ocular hypertension, and having a first-degree family history. Even so, there are other situations that can condition the evolution of glaucoma, such as suffering from high blood pressure or vascular diseases, myopia or diabetes.
All these treatments are carried out from the Glaucoma Area of the Barraquer Ophthalmology Center, led by Dr. Maria Isabel Canut, who is also involved in other projects, dissemination and knowledge of the disease, such as the courses given in this World Week Glaucoma through SEG (Spanish Society of Glaucoma).