News
Deogracias, patient with glaucoma for thirty years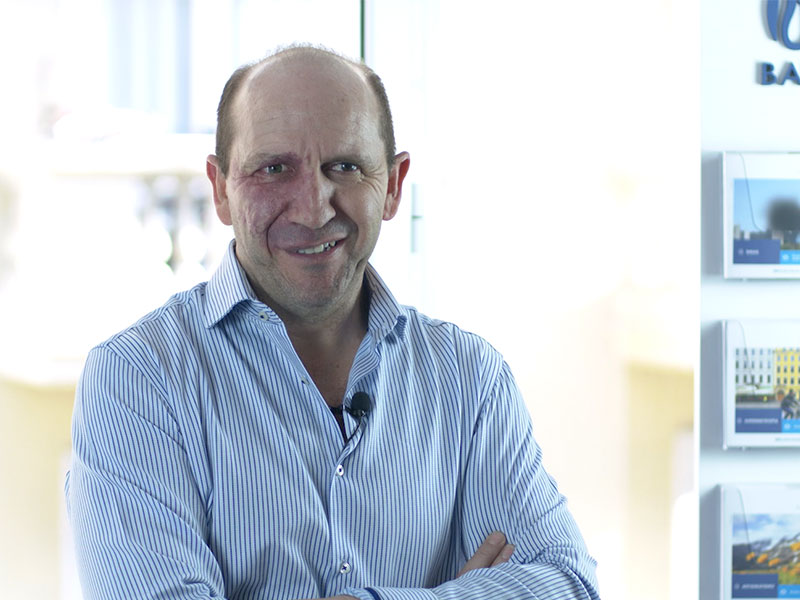 12/03/2019
He was 24 years old when he first came to the clinic and was diagnosed with glaucoma. His brother had lost an eye at nine due to the same disease, so he decided to put all his trust in the Barraquer Ophthalmology Centre, where he had surgery: "I was a truck driver and for me to lose an eye was to lose my life " Since he came here, his glaucoma is under control and he has continued to come from Ciudad Real, where he has always resided, to make all his eye check-ups in the Centre.
Deogracias remembers perfectly well how was his first trip to Barcelona, ​​more than thirty years ago, to visit the Centre. He came accompanying his brother, who had an eye check-up: "I remember that day very fondly because there were four doctors who were with me until eleven o'clock at night, and I did not have an appointment." After his diagnosis, Dr. Canut performed glaucoma surgery.
Afterwards, the patient was admitted for a few days: "I am not from Barcelona and I was hospitalized in the clinic all week so that the doctor could monitor me. I felt in very good hands and time has given me the reason because to date I have health in my sight." In addition to the medical work, Deogracias feels great gratitude towards the doctor, her medical secretary Maria Luisa and the rest of the professionals with whom he has had treatment: "I have brought my relatives here and they have been treated with extraordinary kindness and delicacy."
Such a professional and personal care has been precisely what has made Deogracias, after so many years, to continue traveling miles to have his eye check-ups at the Barraquer Centre: "People ask me why I do not take the eye pressure in my city. I don't want no one else to take care of my eyes because of the confidence, the kindness and tranquillity that I have when I come here. "