News
Eye injuries caused by firecrackers. How to react?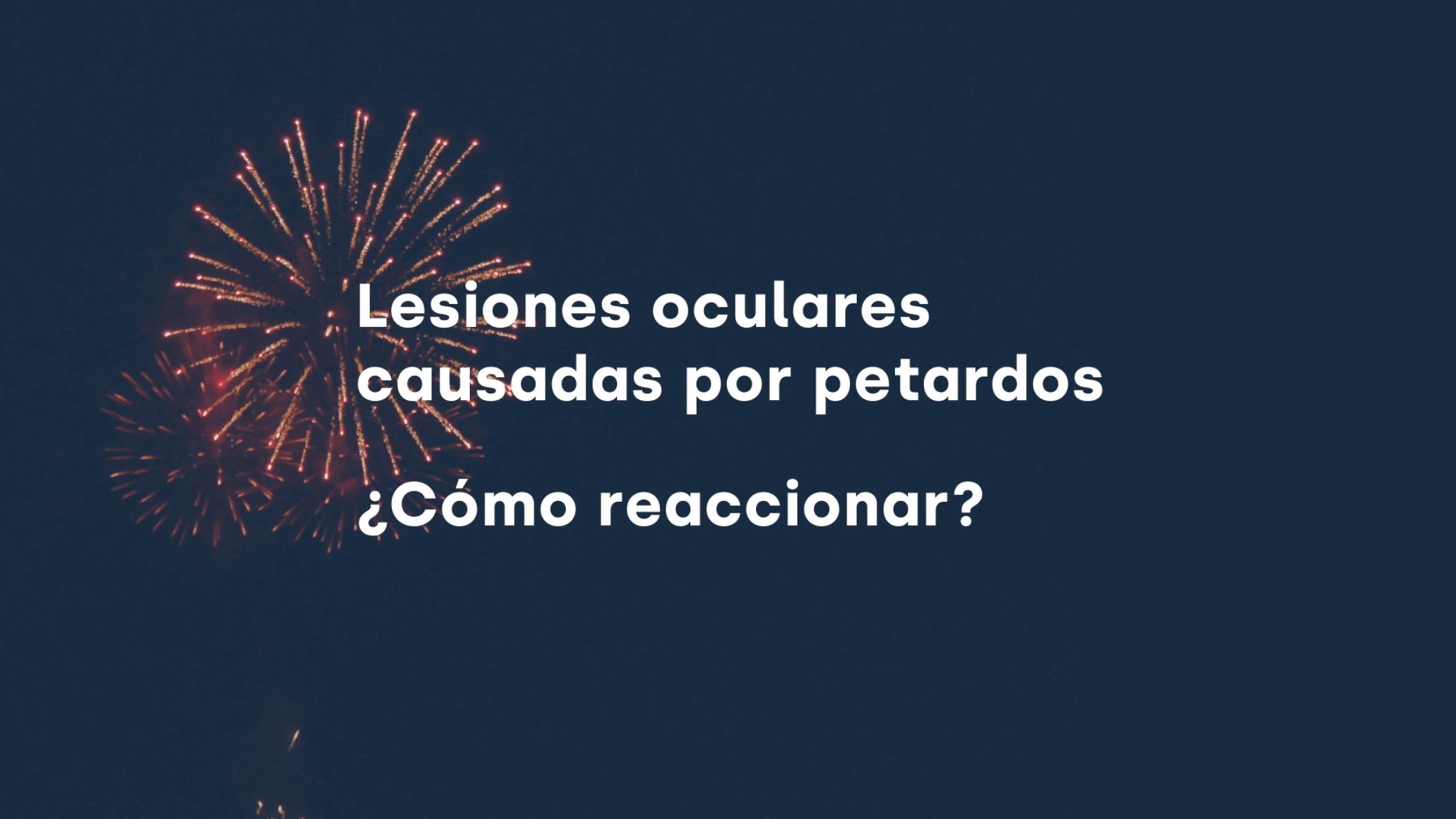 21/06/2019
The festival of San Juan is one of the most magical nights of the year, although it is also one of the most dangerous in terms of the risk involved in handling firecrackers and fireworks. If last year we offered some tips to prevent eye injuries, this year we want to share the basic steps to follow if the injury has already occurred.
According to Dr. Josep Villanueva, ophthalmologist and coordinator of the Emergency Service of the Barraquer Ophthalmology Center, the most common minor eye injuries are erosions and burns of the cornea or conjunctiva, the entry of foreign bodies into the eye, and lacerations (wounds) or burns in the area of the eyelids and eyebrows.
For an eye injury from a firecracker:
It will help us if it is a minor injury, such as a small spark or ash that has fallen into the eye, to remove the particles of the firecracker. For this, it is ideal to apply physiological saline solution, easily available in any pharmacy.
But, if we are far away and we do not have it, we can use mineral water without problem: we pour it in the eye directly or we make a small hole in the container so that the jet falls more gently. If the injury is more intense because the firecracker has exploded near the face, there is a perforation of the eye, or it has affected vision, it is best not to touch the area and go directly to a specialist.
The first thing when an hemorrhage occurs is to find out where it comes from. If it comes from the same eye, it is convenient to go immediately to an emergency service. But if it comes from the eyebrow, eyelid or orbit, we can put pressure on the impacted area to help stop the bleeding. In no case should we make direct pressure on the eyeball.
We must do so before any eye injury, however slight. Symptoms manifest with different intensity in each patient, so only a specialist can make an assessment of the damage.
In the event of any type of eye injury, go to our Emergency Service, open every day of the year:
Emergencies 24h
Muntaner, 314, Barcelona
932 095 311