News
First Expedition to Guinea Conakry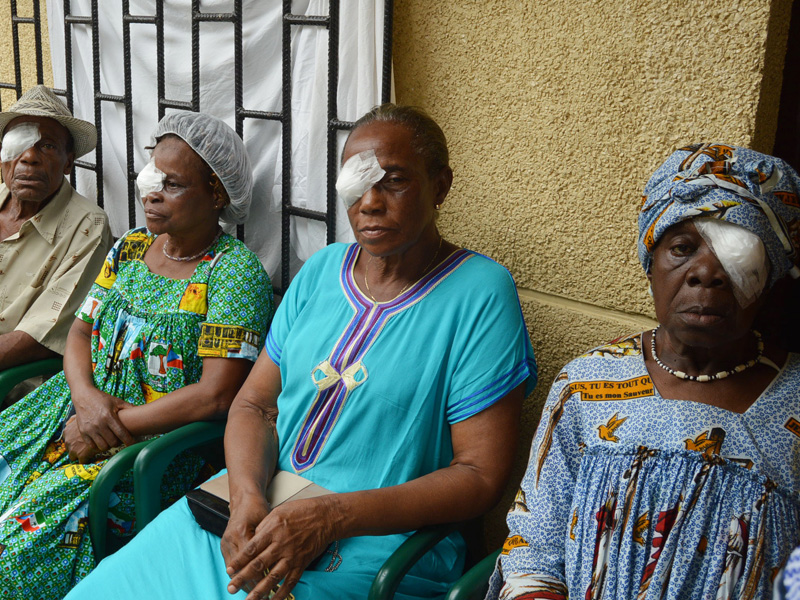 10/03/2017
A Barraquer Foundation team led by Dr. Elena Barraquer will travel to Guinea Conakry on Saturday, March 11, at the invitation of the First Lady Foundation and Equatorial Coca-Cola Bottling Company (ECCBC).
This is the third attempt as the previous two had to be cancelled due to restrictions imposed by the WHO to prevent the spread of Ebola virus. Barraquer Foundation broadens its area of ​​action and will travel to Conakry to operate on cataracts more than 200 people for a week.
This trip is part of the agreement that ECCBC and Barraquer Foundation have been maintaining for more than 4 years and through which the African bottler offers its collaboration and knowledge in the 13 countries where it works so that the Foundation can carry out its medical expeditions with greater guarantees of success. The common objective is to help more and more people to recover their vision, contributing to the socio-economic development of the most disadvantaged populations.
The First Lady Foundation
The First Lady Foundation has as main objective the promotion of children's and maternal health, being very active in matters of health, peace, education and environment. The Foundation has achieved important goals despite its limited resources. Several hygiene and sanitation campaigns have taken place in Conakry and other large cities. Medicines and supplies have been donated to many hospitals, teaching materials to schools, special wheelchairs for disabled children and an ambulance placed at the service of pregnant women at Kankan Hospital
ECCBC
Equatorial Coca-Cola Bottling Company (ECCBC) started in 1989 in Africa with the Equatorial Guinea grant. Later, other countries such as Guinea Conakry, Mauritania, Cape Verde, Guinea Bissau and The Gambia joined. In 1997 ECCBC was founded as a new company to combine the operations of these countries. In the last two decades ECCBC has expanded its business to Ghana, Morocco and Algeria, so that today it is present in 13 African countries and employs more than 5,000 people. The organization produces and distributes some of the world's most famous soft drinks like Coca-Cola, Coca-Cola Light, Fanta or Sprite. ECCBC participates with The Coca-Cola Africa Foundation in projects aimed at improving education, access to safe drinking water, health, entrepreneurship and sustainability.