News
We inaugurate the new children's waiting room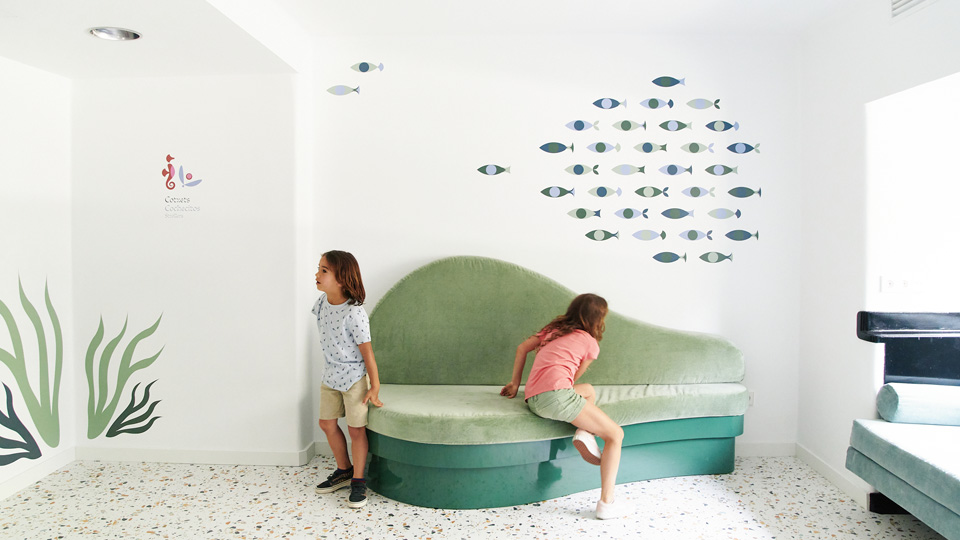 17/05/2023
At the Barraquer Ophthalmology Centre, we continue working to offer excellent care to our patients. In this regard, we have inaugurated the new children's waiting room, a space specially adapted for the little ones and their families.
We have carefully created the room to cater to the requirements of the young girls and boys who come to our centre, ensuring they have an enjoyable atmosphere while waiting for their treatment by our specialists. Our utmost priority is to provide a comfortable experience for both the children and their families. To achieve this, the new room features multiple sofas, a television, and a diverse selection of books to provide various entertainment choices. Furthermore, the changing table area has been completely renovated.
The design of the room has been thoughtfully crafted to address the unique requirements of patients with limited mobility, ensuring their accessibility and comfort. As a result, the children's room provides an engaging and enjoyable environment for all, while also providing sufficient space for families as they wait to see their trusted specialist.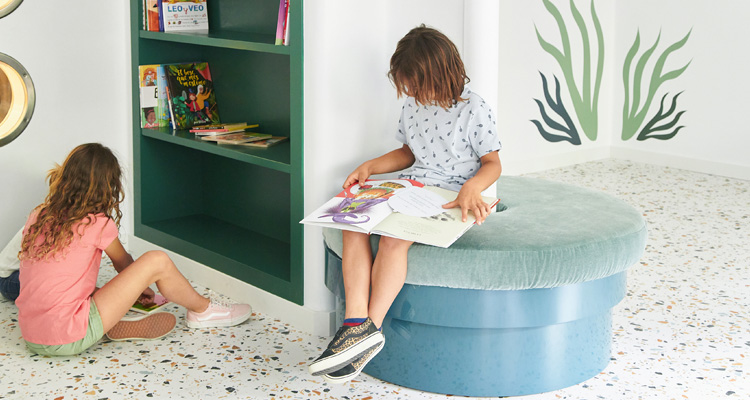 The materials and objects used in the room have been chosen to stimulate their development and learning, while we teach them about the importance of taking care of their eyes and visual health. The decor, with its vibrant hues of green, blue, and pink, creates a delightful representation of the underwater world, featuring marine elements like fish and seahorses. Additionally, two circular windows resembling ship portholes have been incorporated, offering a captivating glimpse into the interior space.
The inauguration of this room, designed by Paola Asselman, exemplifies the Department of Paediatric Ophthalmology's unwavering dedication to providing exceptional care to our youngest patients and their families. Our commitment extends beyond having a team of highly skilled doctors and top-notch ophthalmology specialists, as well as access to cutting-edge technology. We strive to ensure that every aspect of their visit to our centre is as comfortable as possible, prioritizing their well-being throughout their entire stay.
At the Barraquer Ophthalmology Centre, we place great importance on delivering high-quality medical care that is centred around the needs of our patients, particularly the young ones. Our new children's room is a reflection of our commitment to excellence in ophthalmological care.
Photos by: Roc Pont