News
Josefa and Alejandra: Barraquer Foundation patients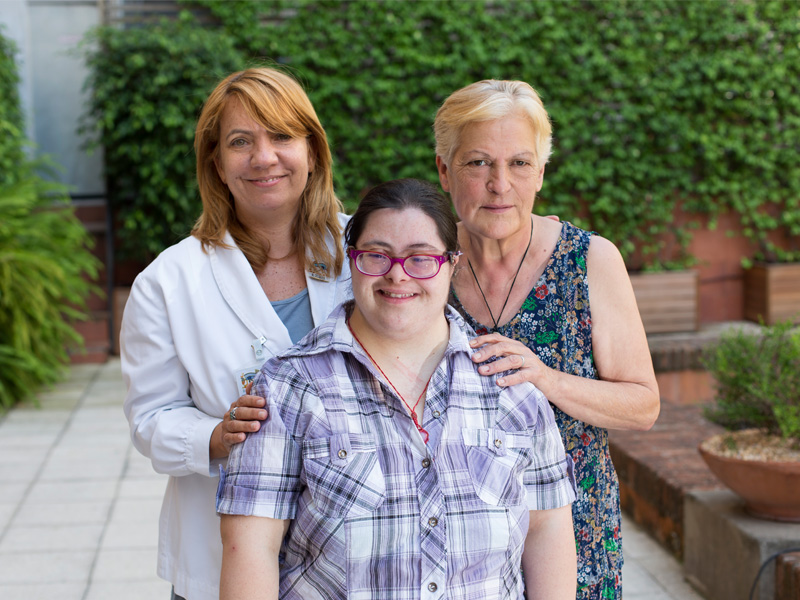 19/11/2018
Josefa has been a patient of the Barraquer Foundation since 1970. She came to Barcelona from Madrid, where she was living, because her partner found out about the Clinic through some relatives who had visited it and had been really happy with the results.
Before Josefa provided the documentation proving her social welfare and medical status, the Foundation agreed to provide her with funding so she was able to receive treatment at the Clinic.
Josefa couldn't see out of her left eye and had been in excruciating pain for some months. After a consultation, she had her operation through the Foundation. Her relationship with the Clinic has continued over the past 48 years. First, she underwent annual post-operative checks and years later two further procedures, this time on the right eye.
This patient has nothing but praise for the doctors who looked after her—Dr. Elizalde and Dr. Samaan—, which is why she decided to bring her daughter Alejandra to the Barraquer Ophthalmology Centre, after repeated visits to other ophthalmology centres and failing to find a solution to the redness in her eyes. Dr. María de la Paz gave her the right treatment and since then, Alejandra has not had any eye problems and continues to undergo annual check-ups.
Alejandra is a very bright and kind girl, she likes dancing and handicrafts. Every time she comes to the Centre, she brings the bracelets she makes and gives them to Dr. de la Paz, her secretaries and the Foundation staff. She spends her everyday life with her family and at the occupational centre workshop where they do a range of handicrafts. Her glasses broke a few months ago and because of the Barraquer Foundation's partnership with ETNIA, Alejandra was able to get new ones. Now she can continue with her day-to-day activities as usual.
Josefa thinks of the Clinic as her second home, she's been associated with it for almost 50 years, and since her daughter Alejandra is also a patient here, she feels even more grateful—if that's possible—for the medical care they receive and the relationship she has with the Centre's staff: doctors, medical secretaries and receptionists...
Núria Delsors