News
New possibilities for glaucoma patients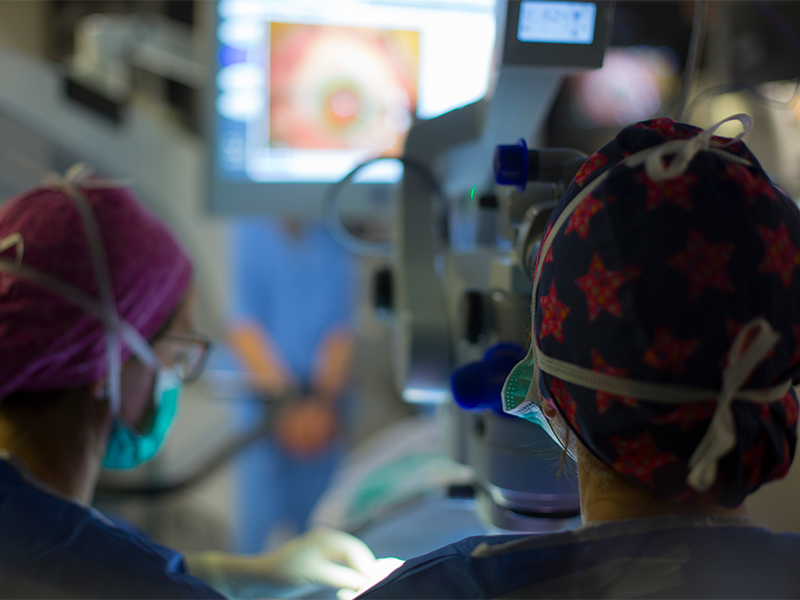 02/07/2019
The Barraquer Ophthalmology Center has placed the first Preserflo Microshunt implant in Catalonia, a new device that adds to its wide range of options for treating glaucoma.
Dr. María Isabel Canut, coordinator of the Glaucoma Department, and Dr. Muhsen Samaan, an ophthalmologist in the same area, performed the first operations with this microinvasive technique last June.
The operated patients have recovered very favorably and now present an intraocular pressure without oscillations, the factor that helps to control this chronic pathology.
Advantages of the new procedure
The new procedure saves possible complications for the doctor and the patient: "The implant allows us to shorten the time of surgery, as well as the postoperative period, reducing it to between one and three weeks, approximately. In addition, it provides immediate, linear and long-term control of eye pressure", says Dr. Maria Isabel Canut after verifying the results.
The Preserflo Microshunt device joins the rest of the MIGS (Minimally Invasive Glaucoma Surgery) available at the Center for the treatment of this pathology, such as the Xen and Glaukos implants, as well as other MIGS techniques with which Barraquer also has extensive experience : the Kahook instrument, the excimer laser trabeculostomy (ELT) or the MP3 laser probe, among others.
Advances in glaucoma treatment
The innovation will benefit patients with moderate and advanced open-angle glaucoma - the space between the iris and the cornea. Since the damage caused by this pathology is irreversible, this type of case requires a very exhaustive control of intraocular pressure
Compared to the treatment of glaucoma with drops, which presents oscillations in the pressure of the eye between doses and forces the patient to be constant in its application, the surgical route provides a much more regular pressure level.
Glaucoma is a chronic pathology of the optic nerve that causes irreversible damage, the main risk factor for which is increased intraocular pressure (IOP). This disease is the second leading cause of blindness in the Western world and 50% of people who have it do not know.