News
Online tribute to last year residents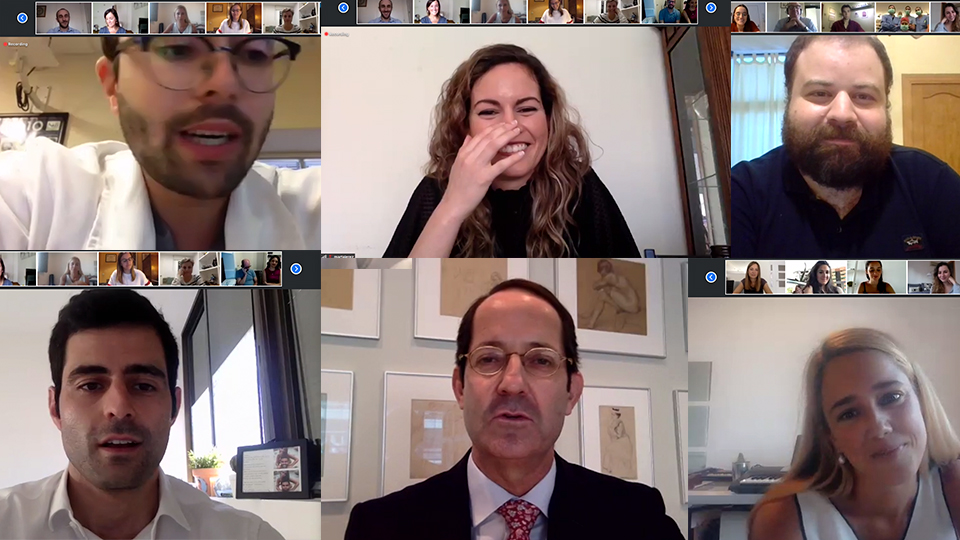 25/05/2020
The Instituto Barraquer celebrated, on May 22, its annual tribute to the five last-year residents who are finishing their ophthalmology specialty at the Barraquer Ophthalmology Center: Dr. Alba Gómez, chief resident of the 2019-2020 course, and her colleagues, Dr. Luís Camacho, Dr. Jorge Fernández Engroba, Dr. Marta Jerez and Dr. Hugo Medín.
The exceptional circumstances caused by the Covid-19 canceled the possibilities of holding the traditional end-of-residence dinner, but the event was not canceled. As an alternative, in collaboration with Dr. Javier Elizalde, deputy director of MIR teaching, an online graduation ceremony was held through a collective video call to show all residents the appreciation for their work, understanding, and patience in this special situation: "We are very proud of the level that each one of you has achieved. I wish that what we have transmitted to you will accompany you throughout your life and that we continue to collaborate and celebrate in the future", were some of the words of Dr. Elizalde after making a personalized assessment of each of them.
Good luck in your new stage!