News
Patient information: extraordinary measures for coronavirus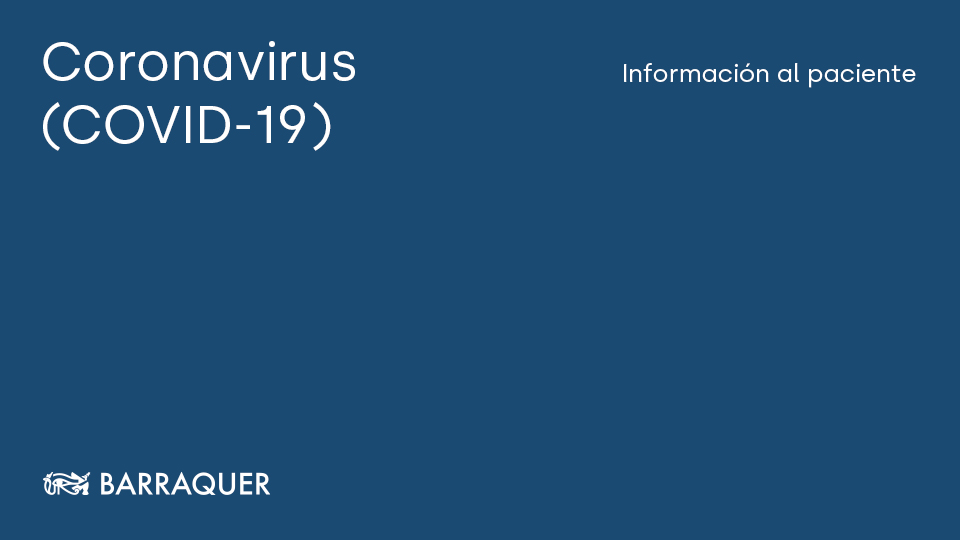 13/03/2020
Tuesday, March 17, 2020.
Information about the Barraquer 2020 MIR (Resident Medical Intern) selection process
Due to the suspension of deadlines for access to health training and in accordance with the provisions of Royal Decree 463/2020, of March 14 established by the Ministry of Health, our Center has suspended all activities of the internal selection process. Those interested in completing their residency at the Barraquer Ophthalmology Center can continue to submit their applications through our website barraquer.com/mir
The deadline for receipt of applications is extended indefinitely until new directions by the Ministry of Health.
The selection procedure will resume once the current situation is over.
Friday, March 13, 2020.
To all our patients and their families,
We regret to report that, as a consequence of the exceptional situation that we are experiencing due to the coronavirus pandemic (COVID-19), the activity of the Barraquer Ophthalmology Center will be reduced starting next Monday, March 16. The Barraquer Foundation and the Barraquer Institute will also do so.
Following the recommendations of the authorities, for the protection of our patients and for collective safety, all scheduled appointments and surgeries are cancelled. We are contacting all affected patients and we will reschedule appointments as soon as the situation allows.
In order to treat the most urgent cases, we will maintain our 24-hour emergency service, as well as surgical activity for urgent cases. Any patient who presents pain, experiences a decrease in vision or suffers an ocular accident, can go to our Emergencies, since we have taken extreme measures of biosecurity.
We are at your entire disposal to answer any questions in this extremely serious and exceptional situation.
We thank you for your cooperation and understanding.