News
We are launching a brand new clinical analysis laboratory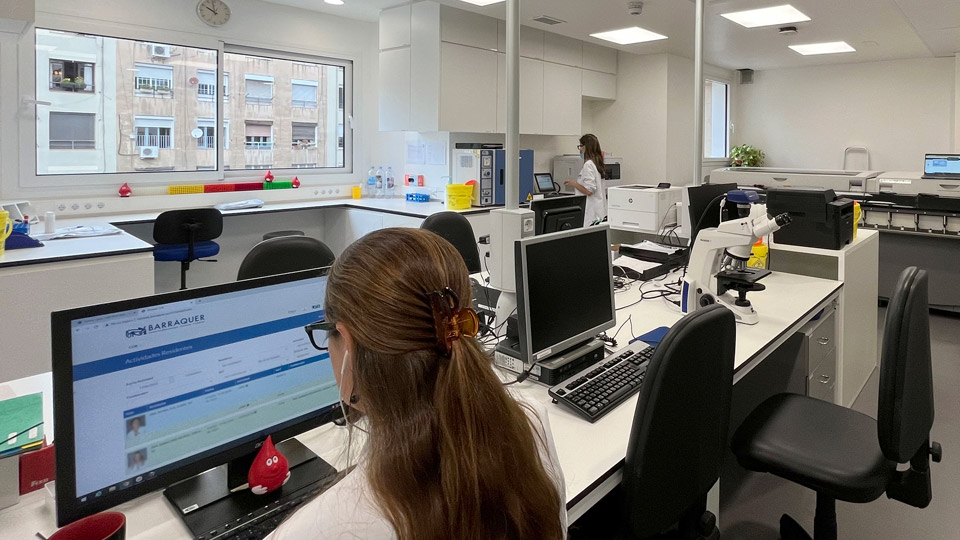 14/06/2023
In our pursuit of delivering top-notch service, we have implemented significant enhancements within our state-of-the-art clinical analysis laboratory. These improvements ensure an exceptional experience for both our patients and healthcare experts, while maintaining the highest standards of quality.
One of the first improvements in this new space for carrying out clinical analysis is the incorporation of two individual extraction modules. These modules have been specifically designed to streamline and expedite the sample extraction procedure, while simultaneously prioritizing patient comfort and privacy.
To complement our diagnostic capabilities, we have acquired a new, state-of-the-art hematology analyzer. This cutting-edge technology will allow us to perform blood tests with exceptional accuracy and speed, providing us with crucial information for the diagnosis and treatment of various eye conditions.
The new area has also been designed to be more agile and efficient in terms of space. We have optimized the design and layout of equipment and workstations to ensure a smooth and uninterrupted workflow. This allows us to provide faster results without compromising the quality of our services. In addition, we have taken advantage of the design of the new space to maximize natural light. Not only does it create a more pleasant environment, but it also contributes to a healthier and more positive work environment for our team.
To improve the experience of our patients from the moment they enter the Centre, we have incorporated a waiting room. We have also worked on improving accessibility, including a toilet for people with reduced mobility. Additionally, we have relocated our pharmacy to be closer to the clinical testing space. This will allow faster and more convenient access to the medications and tests our patients may need.
Lastly, we have implemented closed and safe space for our centrifugal machines. These machines play a crucial role in sample processing and need a controlled environment to ensure reliable results. With our newly designated space, we can maintain an optimal and secure environment specifically designed to accommodate these machines.
The new clinical analysis laboratory at the Barraquer Ophthalmology Centre represents a breakthrough in our ability to provide quality diagnostic and treatment services. With new and improved facilities, state-of-the-art equipment, and a focus on the comfort and accessibility of our patients, we are committed to providing them with the best possible care.