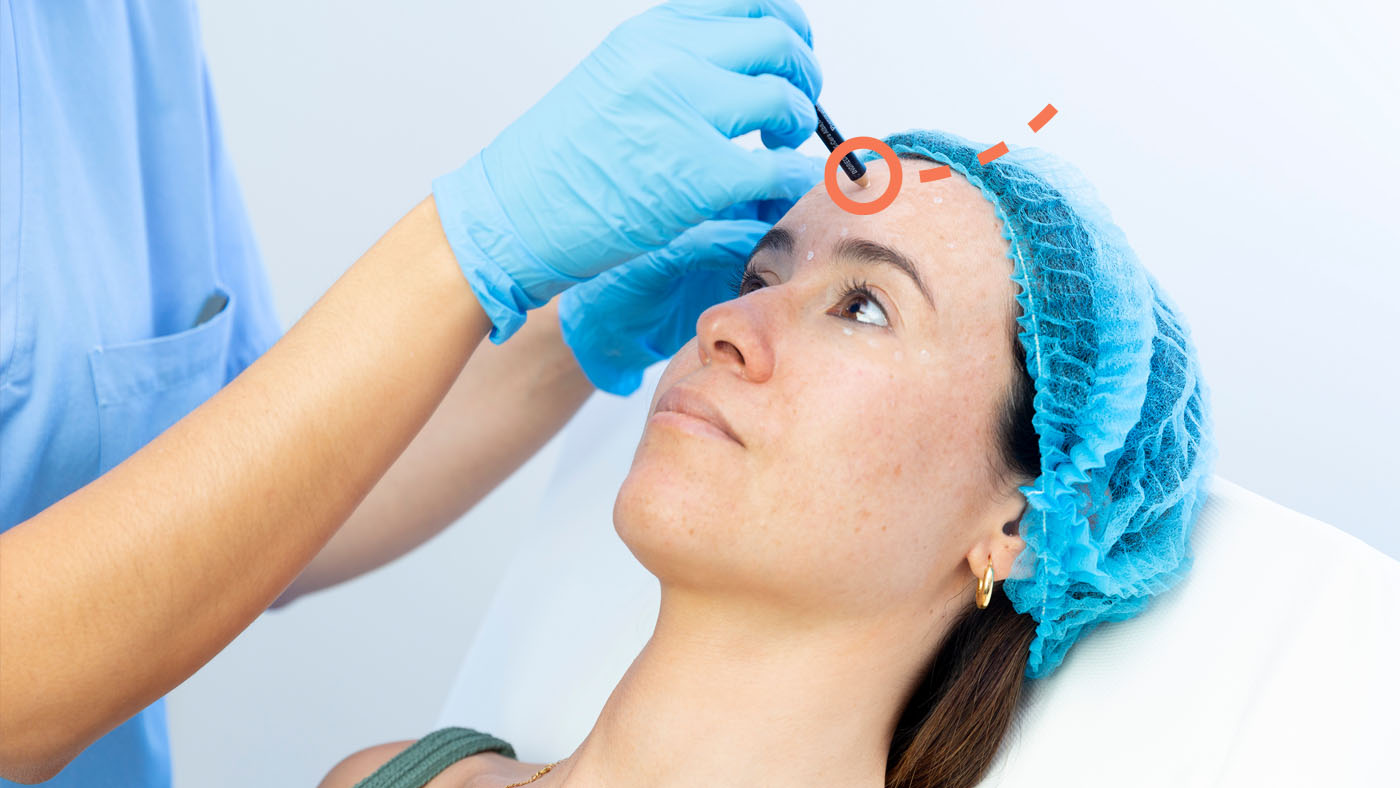 What is botulinum toxin?
Botulinum toxin, a substance commonly known as botox, has been one of the most popular and effective treatments to combat facial wrinkles for almost twenty years. Treatment consists of infiltrating this substance into the muscle in the area to be treated to temporarily inhibit its movement and produce relaxation. In this way, the toxin manages to correct the dynamic wrinkles that appear when those muscles contract.
"Rejuvenate your look without surgery and enhances natural beauty without losing facial dynamism."
This toxin is very comfortable and effective in aesthetic medicine because it manages to attenuate the most severe wrinkles, while providing prevention in younger skin that only has expression lines. These are some of the benefits of botulinum toxin:
Corrects existing wrinkles.
Improves skin texture.
Provides natural results.
Respect facial dynamism and preserve expressiveness.
Raises the gaze, restoring the position of the eyebrows.
Treats bruxism.
It is a temporary and reversible treatment.
It has a proven safety profile in the short and long term.
It presents a high index of patient satisfaction: up to 95% one month after treatment and 86% three months later.
Progressive improvement if treatment is continued.
Has a preventive effect on young skin by stopping the appearance of new wrinkles.
How is the treatment performed?
Botulinum toxin injections are a simple, effective and outpatient procedure.
1. PRETREATMENT
With the exception of going to the consultation without makeup and with a clean face, no prior special care is required. What is really important is that the patient chooses a reference center where to perform the botulinum toxin infiltration and, once there, exposes his concerns and wishes to the doctor in order to meet the patient's expectations.
2. TReatment
The procedure lasts approximately 30 minutes. After applying an aesthetic cream or local cooling, the doctor proceeds with the infiltration of the botulinum toxin, which is done with an extremely fine needle, achieving maximum comfort for the patient. Finally, a regenerating cream and sun protection are applied. Botulinum toxin treatment is compatible and can be combined with others such as hyaluronic acid, facial mesotherapy, microneedling, platelet-rich plasma (PRP) and revitalizing peels.
3. POST-TREATMENT
The appearance of small hives is common in the treated area in the first 6 hours, which will subside little by little. In this period of time it is also advisable to take some precautions such as avoiding playing sports, exposing yourself to the sun, performing facial massages or exposing yourself to extreme temperatures – such as those in saunas or, conversely, staying in places that are too cold. Otherwise, you will be able to carry out your usual activities with complete normality. If necessary, a revision can be carried out to optimize the treatment result after two weeks..
| | |
| --- | --- |
| DURAtion: | 30 minutes |
| RESULT: | 3 - 4 days |
| EFECTS: | 4 - 6 months |
| ANaESThESIA: | topical |
¿Cuánto duran los efectos del tratamiento?
Los primeros efectos de la toxina botulínica aparecen a los tres o cuatro días de su aplicación, atenuando las arrugas del rostro debidas a la gesticulación en el tercio superior (frente, entrecejo y contorno ocular), suavizando la mirada y proporcionando un aspecto rejuvenecido.
Los resultados máximos se suelen alcanzar a los 15 días, momento en el que, si es necesario, se realizará una revisión para optimizar el resultado final.
La relajación muscular más evidente se observa los primeros tres meses, aproximadamente, aunque los efectos pueden perdurar hasta los seis meses en algunos pacientes.
De forma paulatina, estos efectos disminuyen hasta que vuelven a aparecer las arrugas naturales de expresión y el paciente decide si realizar el mantenimiento. El tratamiento repetido a largo plazo conduce a mejorías progresivas en la intensidad de las arrugas.
Muchas personas muestran reticencia respecto a la infiltración de toxina botulínica por el temor a perder la expresividad facial y dejar de reconocerse. Algunos pacientes refieren temor al levantamiento de cejas exagerado o al allanamiento total de la tez. Para respetar la dinámica facial y la belleza natural de cada rostro preferimos ser inicialmente prudentes en la cantidad de producto y realizar un seguimiento más acurado.
¿Qué profesional debe realizar el tratamiento?
A la hora de elegir el profesional con el que realizar un tratamiento inyectado de toxina botulínica para tratar las arrugas del tercio superior del rostro, hemos de tener en cuenta la delicadeza de esta zona donde se encuentran estructuras tan importantes como son los ojos.
Existen médicos oftalmólogos oculoplásticos que se dedican únicamente a la órbita ocular –párpados, vía lagrimal, órbita y contorno ocular–, tratando también las preocupaciones estéticas de esta zona, pero con el valor añadido de conocer profundamente la anatomía de la región superior del rostro.
Confía tu mirada a quien más sabe de ojos
Una técnica inadecuada o un exceso en la dosis de esta toxina puede provocar una parálisis muscular o una difusión del producto hacia una zona no deseada, dejando paso a efectos adversos como la caída del párpado, la elevación excesiva de las cejas, un exceso de lagrimeo o sequedad ocular. Los especialistas en oculoplastia modulan el tratamiento para que el efecto sea suave y natural.
De esta forma, la especialización en medicina estética oculofacial coloca al oftalmólogo oculoplástico en una posición relevante a la hora de conseguir unos óptimos resultados en cualquier tratamiento de la zona periocular, pero también para prevenir complicaciones y detectar otras afecciones, si las hay, ofreciendo al paciente un plus de confort y seguridad.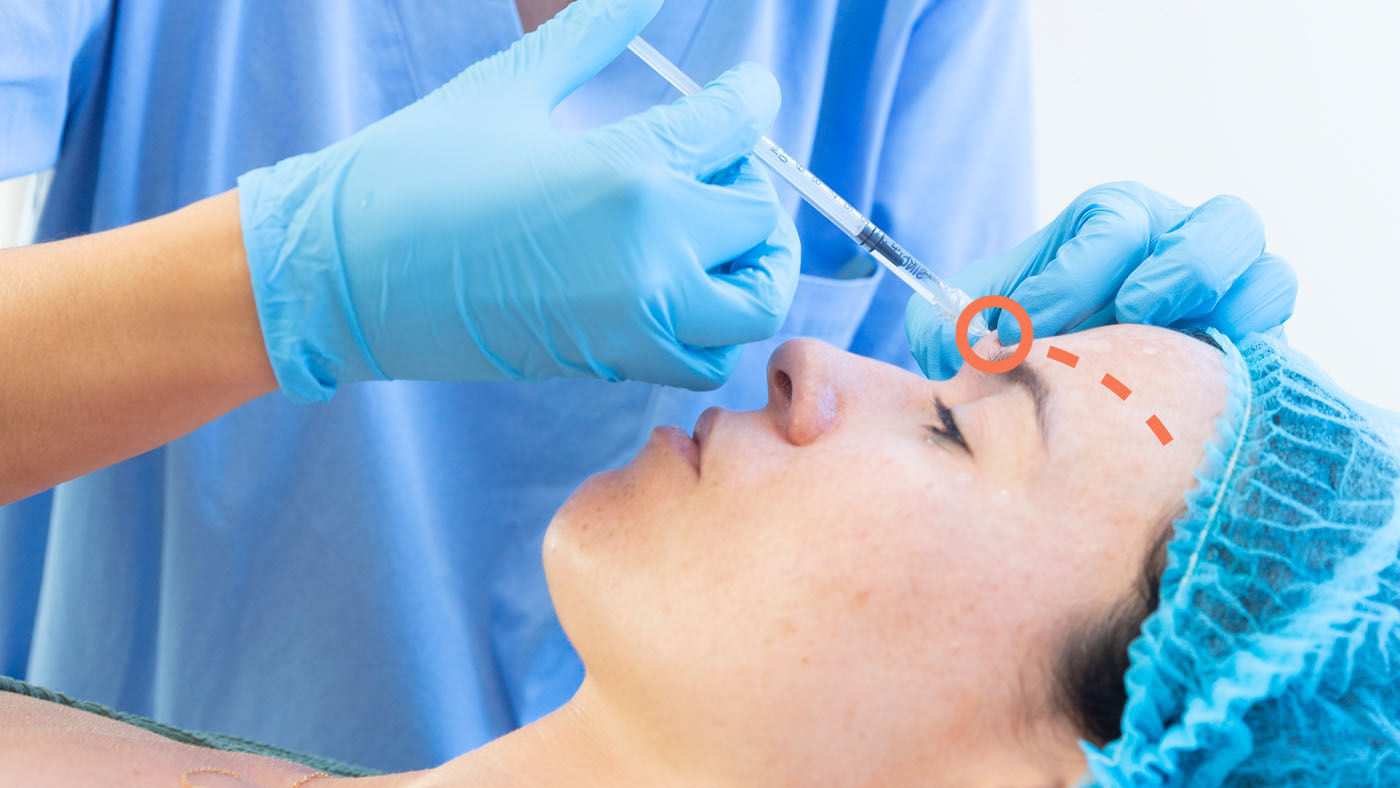 What is the use of botulinum toxin used for?
In aesthetic medicine, botulinum toxin injections eliminate wrinkles easily and quickly, without complications, without pain and without surgery. Its application provides a precise treatment, rapid action and long-lasting effects on the following signs of facial aging:
Frontal wrinkles.
Glabellar lines or frown lines.
Severe pucker lines.
Crow's feet.
Lines of the lateral canthus.
Wrinkles on the lower eyelid.
Superior facial lines.
Produces relaxation of the masseter muscles to relieve bruxism.
Additionally, botulinum toxin is used in ophthalmology and many other medical specialties for therapeutic purposes.
Professionals who perform this treatment