News
Agreement with the Federation of Senegalese Associations of Catalonia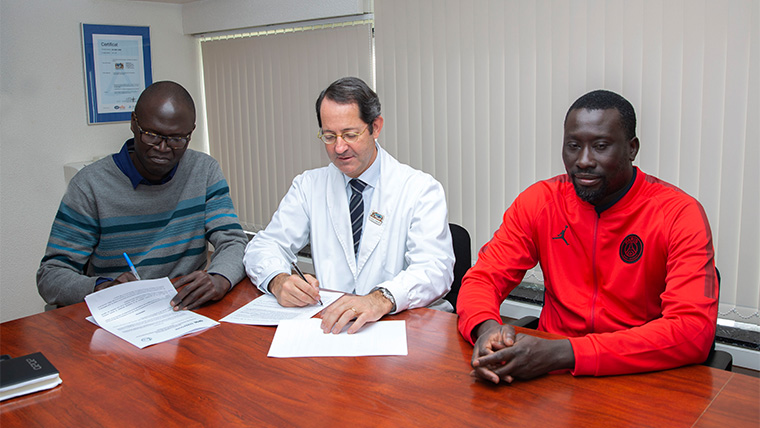 07/02/2020
Ababacar Thiakh, better known as Baye, has spent years voluntarily helping vulnerable Senegalese citizens residing in Catalonia. Although they arrive here of their own free will with the hope of building a better life, it's never easy to land in a strange country, thousands of miles from home, where an unknown language is spoken and you have to start from scratch: legalise your status, access the public health and education system, find a job, a place to live, get used to the social and cultural scene. To help this collective with such a complicated process, various associations have been founded throughout the region of Catalonia over recent years.
In the year 2016, these associations—a total of 9—decided to join forces and form the Federation of Senegalese Associations of Catalonia which arranges joint activities with its constituent organisations and safeguard their interests. Baye has known us for some time now as for more than five years he has been referring some of his countrymen with eye problems and few financial resources to the Barraquer Foundation. As he has recently been appointed president of the Federation, we wanted to formalise and extend this partnership by signing an associated agreement, as part of as part of the 'Mirem per tu' project.
In recent weeks, two patients from Senegal have attended the Barraquer Ophthalmology Centre, one of whom was referred to General Óptica, where they were provided with new prescription glasses that have significantly improved their quality of life.