News
Alejandro, a patient of the Barraquer Foundation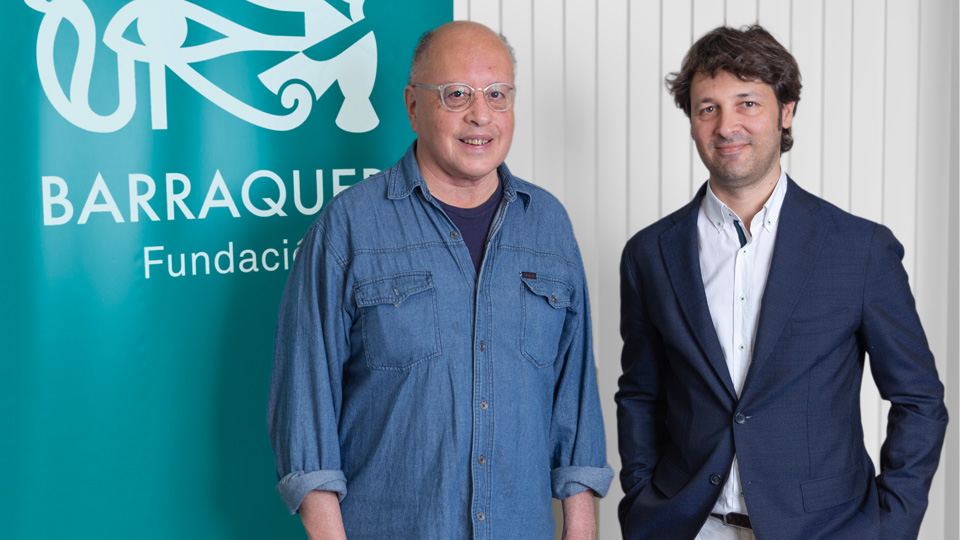 29/08/2023
Alejandro arrived in Barcelona more than twenty years ago, coming from Uruguay. Before settling in Barcelona, he lived in Mallorca and Puigcerdà. His vision problems began about six years ago. He could not see well, everything was blurry. His quality of life had diminished. His poor visibility prevented him from living as he used to, and the long waiting lists to see a specialist had him very worried. They told him he would have to wait a year if he wanted to see an ophthalmologist.
Through social media, he discovered the Barraquer Foundation and its assistance program for people with limited resources. He called and inquired about the steps he needed to follow to have his case evaluated. He submitted all the necessary documentation, and once his case was approved, he was able to attend his first appointment at Barraquer.
After being seen at the Barraquer Ophthalmology Centre and following the medical treatment, he made the decision to improve his way of living and start taking better care of himself. He changed his diet. He explains that for a Uruguayan accustomed to eating good meat, reducing his consumption was very difficult. But now he believes the effort was worth it.
Dr. Lozano is the specialist who is treating Alejandro. He tells us that Dr. Lozano is very kind, very humane, and an excellent doctor. "Thanks to Dr. Lozano, my life has changed; the quality of life I have now is much better than before. I have regained hope in being able to live better. For all this, I advise all people with eye problems to visit the Barraquer Ophthalmology Center, where the medical team, receptionists, secretaries, optometrists, and, of course, the Foundation, have helped me have a better life. I cannot be more grateful to all the staff."
At the end of our conversation, Alejandro remembers that when he left his country, he was seeking a better life. He had the intuition that he would find it in Spain, and that's why today he feels happy, he feels at home. He says, "Fortunately, when you find the right people, everything falls into place."