News
Barraquer, eye hospital with the best reputation in Spain in 2019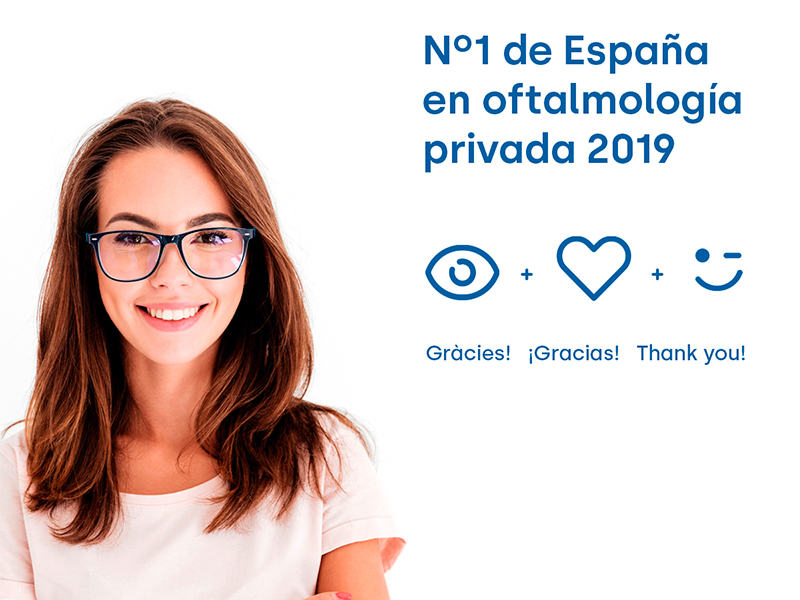 27/11/2019
The top single specialism centre in the Health Reputation Monitor (Monitor de Reputación Sanitaria) in 2019.
Leading centre in the private sector in Spain and first place in Catalonia.
This year again the Barraquer Ophthalmology Centre is on the podium of Spanish hospitals with the best reputation. For another year running, it has been acknowledged by the Health Reputation Monitor (MRS) and occupies third place in the ophthalmology category, as the top single specialism hospital in the ranking and the leader in the private sector, after the general public hospitals of Hospital Universitario Ramón y Cajal and Hospital Universitario La Paz.
It's the sixth consecutive year of the publication of the results of the MRS, one of the rankings of the Corporate Reputation Monitor, better known as Merco. During this period, Barraquer has remained in the top 3 in its category.
It is the only study that analyses the reputation of the Spanish health system in an independent, extensive and rigorous way and is backed by the General Medical and Nursing Council. This year, the monitor has reached record participation levels with 6,149 surveys of professionals and an evaluation of 2,853 specific objective indicators and 2,525 clinical services.