News
The Barraquer Foundation activates a new "Solidarity Roundup" campaign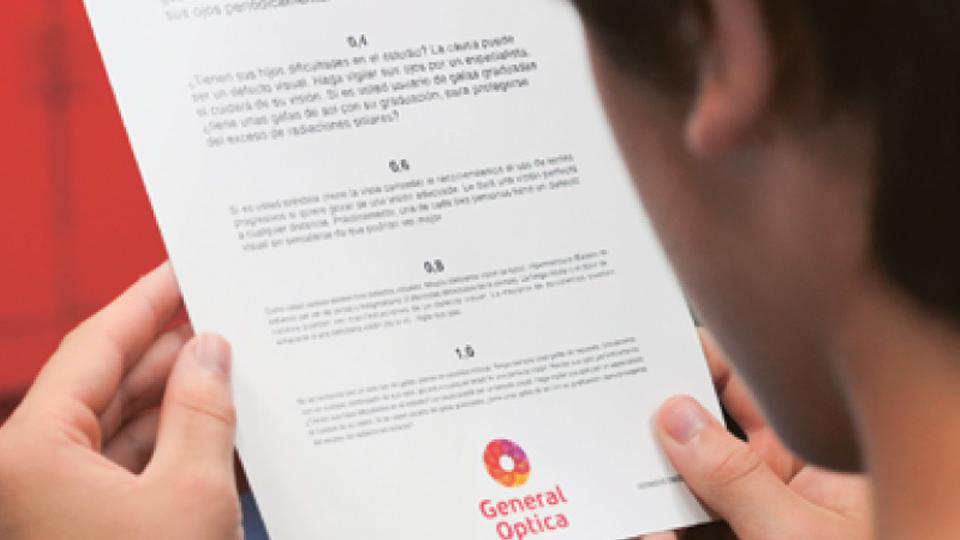 08/11/2023
The Barraquer Foundation has joined forces with General Optica to launch a new micro-donation initiative known as the "Redondeo Solidario" or "Solidarity Roundup" campaign. This campaign is set to run for two months, starting from October 2 and concluding on November 30. The primary goal is to raise €20,000 through more than 200 General Optica establishments, ultimately benefiting 800 individuals at risk of social exclusion.
The core focus of this campaign is to promote visual health and extend eye care services to those who are most in need. The funds generated will support the organization of comprehensive eye check-up days for the beneficiaries of the Barraquer Foundation's "Mirem per tu" program. By taking a preventive approach, this campaign ensures that individuals at risk of social exclusion gain access to thorough ophthalmological assessments, enabling early identification and intervention for potential vision problems.
Furthermore, the funds raised through the "Solidarity Roundup" campaign will play a crucial role in providing high-quality ophthalmological treatments at the Barraquer Ophthalmology Centre. This essential component ensures that individuals in need of specialized care receive the necessary treatments to enhance their quality of life and safeguard their vision.
In addition to medical interventions, beneficiaries will also have the opportunity to obtain prescription glasses from General Optica establishments. This generous provision not only addresses vision issues but also offers a fresh perspective on life for individuals who would otherwise lack access to such resources.
The "Solidarity Roundup" serves as an exemplary illustration of how collaborative efforts between organizations and the generosity of the community can profoundly impact lives. Throughout these two months, we aspire to garner the support of numerous individuals to achieve our ambitious fundraising goal and extend assistance to those who require it the most.