News
The Barraquer Foundation organized a check-up day at the Fundació Trinijove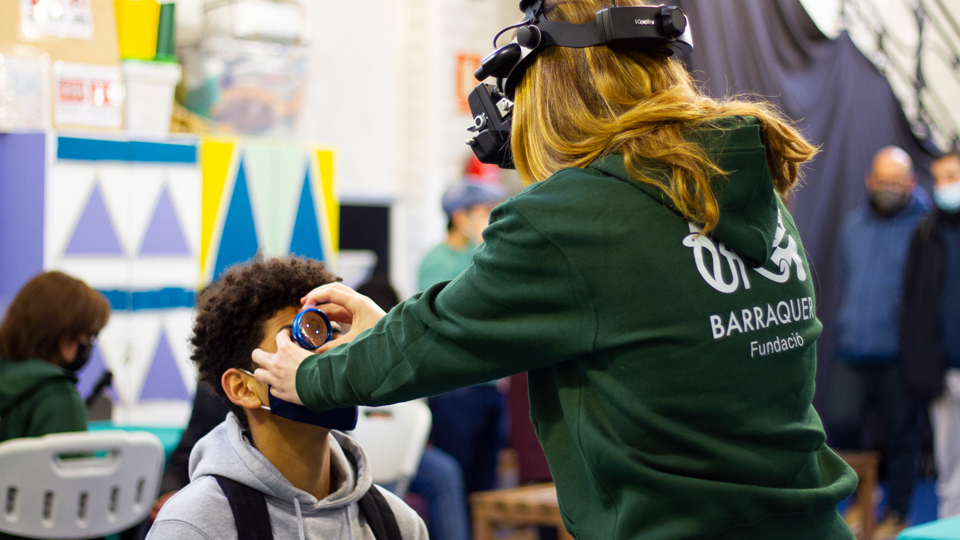 25/03/2022
On Wednesday, March 24, a team from the Barraquer Foundation went to the Trinitat Vella neighbourhood to check the visual health of the users of the Fundació Trinijove, one of the beneficiary organisations of the "Mirem per tu" programme whose mission is to promote the social and labour insertion of the most vulnerable. The Fundació Trinijove, founded in 1985, attends each year through its different programs to more than 5,000 people at risk of social exclusion.
On the check-up day, we saw a total of 42 boys and girls between 6 and 18 years old. Seventeen of them had good visual health. The ophthalmologists detected 5 cases of users with possible eye conditions, who will be seen shortly at the Barraquer Ophthalmology Centre by the appropriate specialist based on the first diagnosis. Another 20 boys and girls will have to go to General Optica for a more exhaustive optometric examination to determine their exact prescription and get glasses that would help them to solve their vision issues.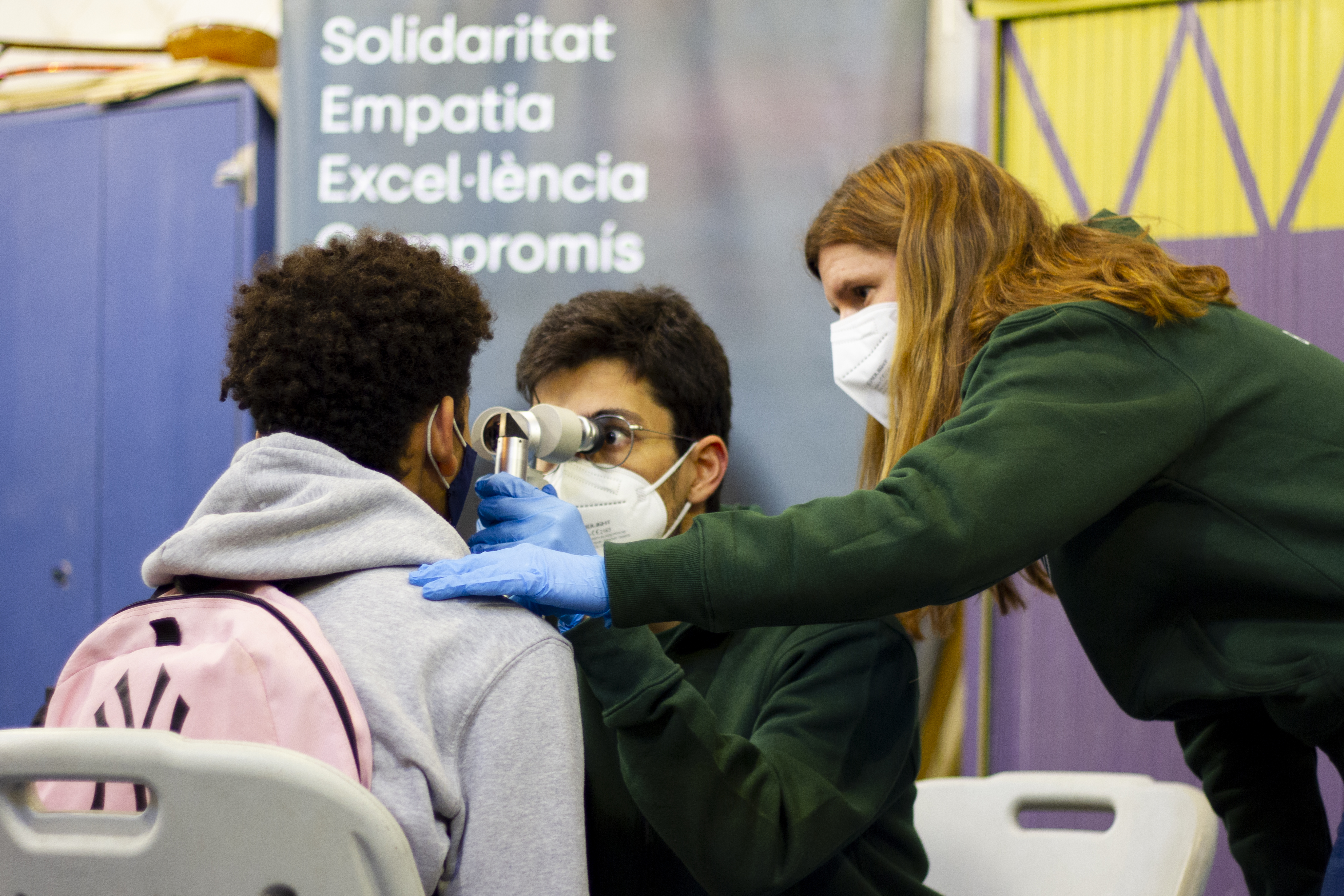 We'd like to extend a special thanks to our colleagues from the Fundació Trinijove for the good reception and the excellent organization of the check-up dar, with a successful attendance. We also deeply appreciate the collaboration of Dr. Ester Roquet and Dr. Alejandro Alcaide, MIR at the Barraquer Ophthalmology Centre, and Amelia Romera, optometrist at the General Óptica store on Rambla Catalunya.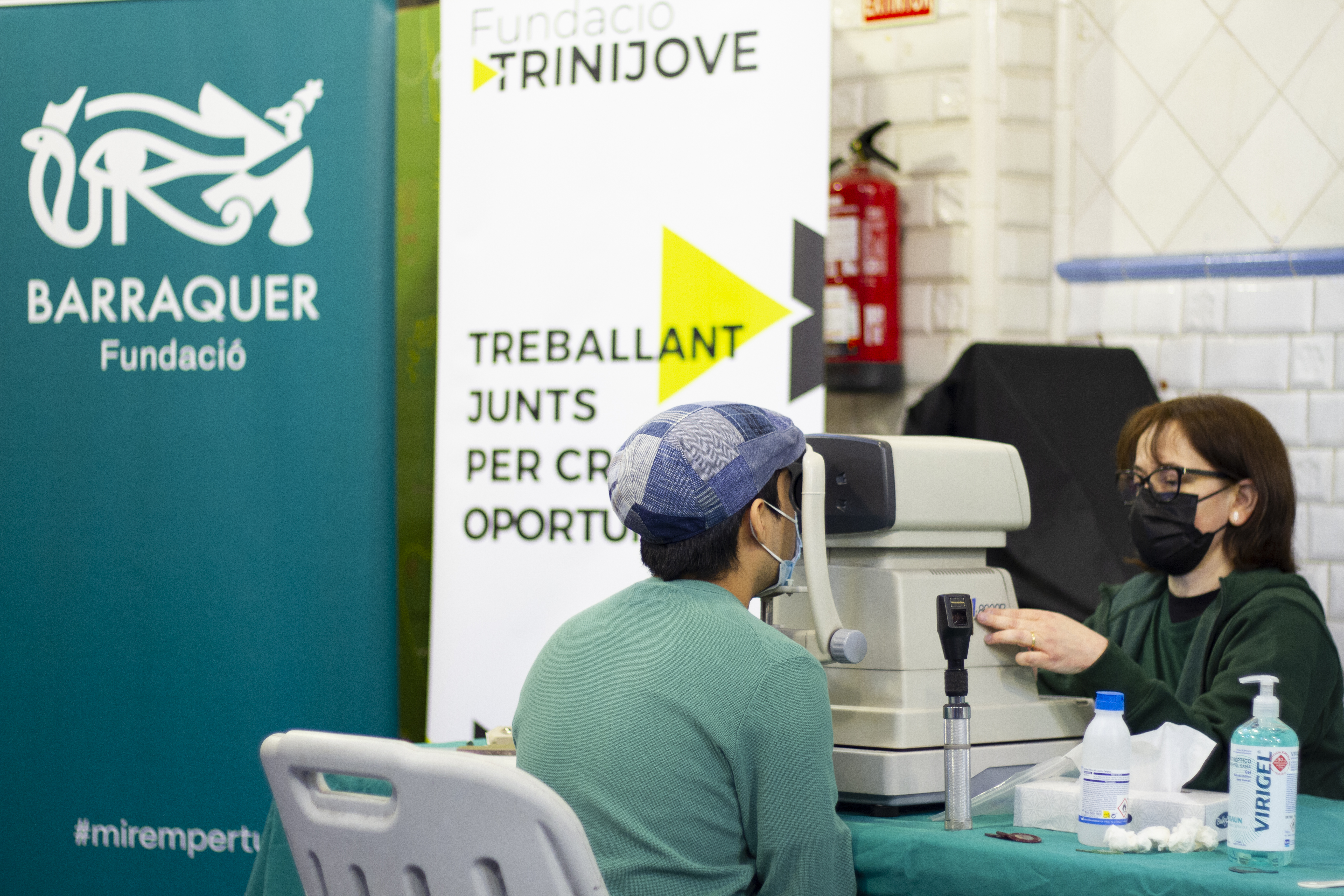 The next check-up day, also aimed at children, will take place in mid-April at one of the Fundación Probitas centres.