News
Check-up day with the Ared Foundation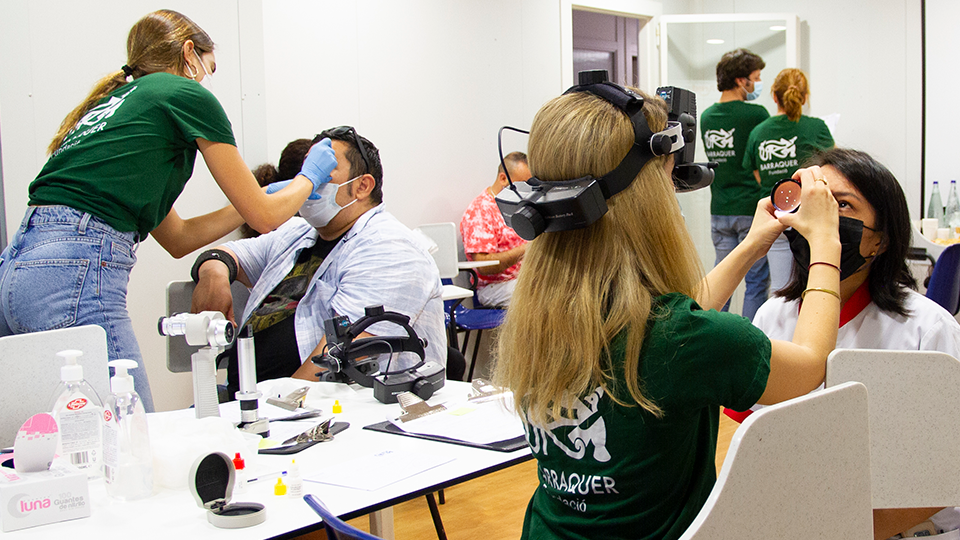 23/06/2022
Sticking with the activities schedule for the 'Mirem per tu' programme, on Wednesday 22 June we went to the Ared Foundation to undertake ophthalmic and optometric check-ups on its users.
The Ared Foundation, which was one of our first beneficiary organisations, works in the areas of training and employability, including in each of the many programmes and activities that they provide every year to more than 1,300 people at risk of social exclusion.
We saw a total of 33 people, 13 of whom have perfect eyesight. Another 11 will have to go to General Optica stores over the coming weeks for a more exhaustive check-up and get prescription lenses if required. Lastly, 9 people with signs of an eye condition will be seen by an appropriate specialist at the Barraquer Ophthalmology Centre and the pertinent tests will be conducted in each case.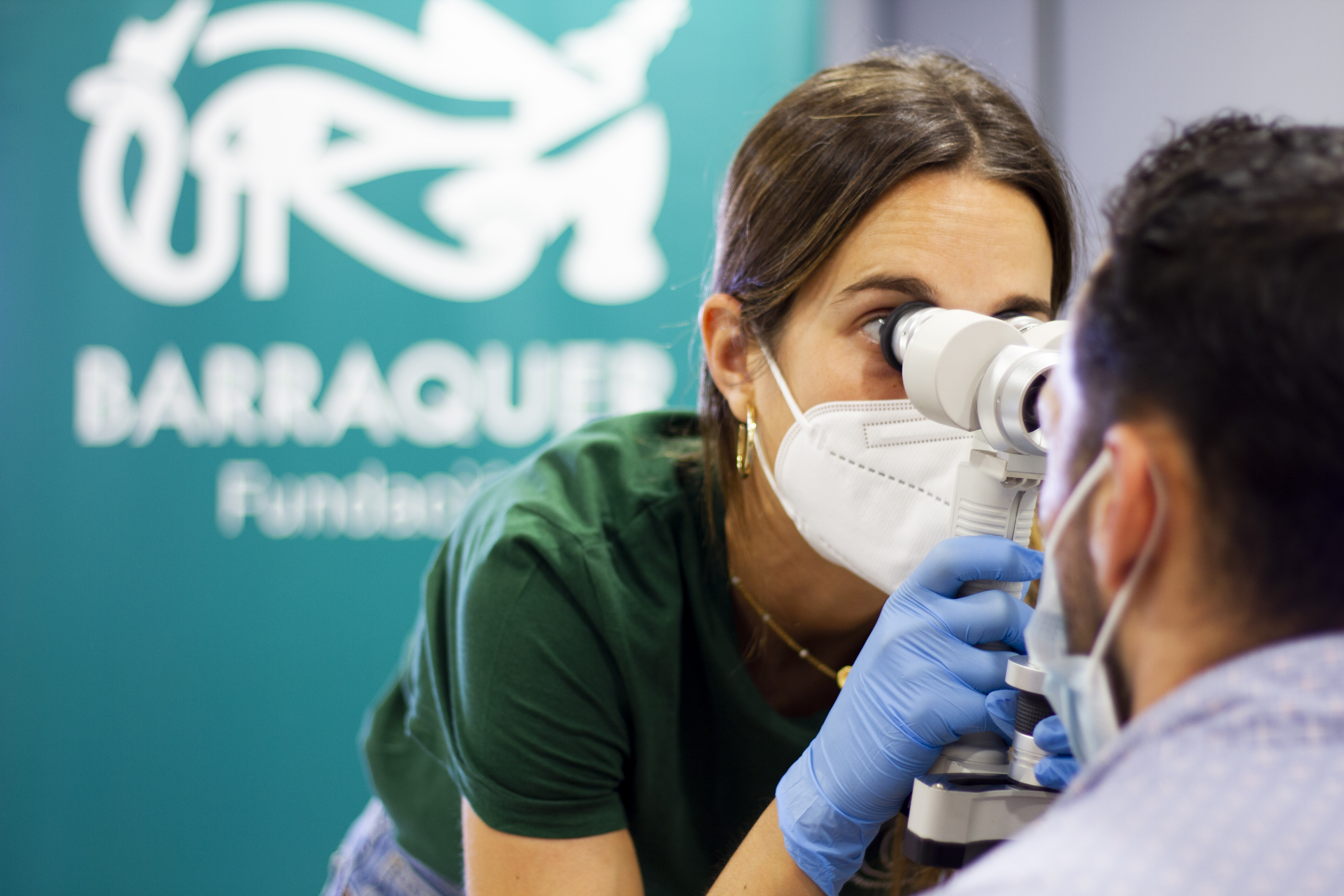 The day, the last before summer, was an organisational success, in large part thanks to extraordinary work of our colleagues at the Ared Foundation, who made our job so much easier at all times and could not have treated us better.
We would like to extend a special thanks to Dr. Carla Caballero and Dr. Cristina Arbó, residents and the Barraquer Ophthalmology Centre, and to Georgia García, optometrist at the General Optica store on Rambla Cataluña, for their selfless help.