News
Successful Day of Eye Check-ups with the Projecte Home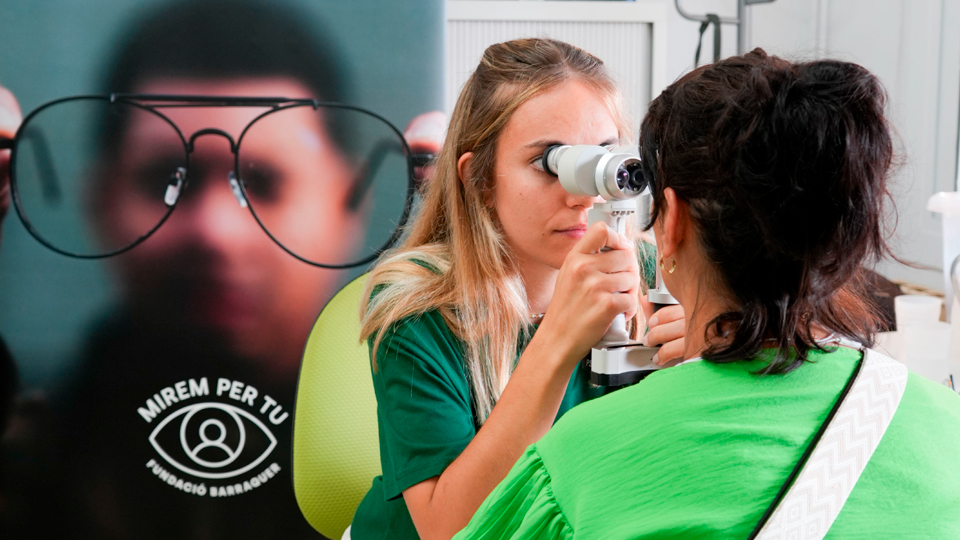 20/07/2023
On Wednesday, July 19th, as part of the activities of the 'Mirem per tu' programme, a team from the Barraquer Foundation travelled to the centre of the Projecte Home Catalunya foundation located in Montgat to conduct comprehensive visual health check-ups for its users.
A total of 32 people were seen. Eight of them showed signs of possible ocular pathologies and will have to go to the Barraquer Ophthalmology Centre in the near future to undergo more tests; another 13 will be directly referred to General Optica stores to get prescription glasses.
We are particularly grateful for the invaluable teamwork and collaboration of our esteemed colleagues from the Barraquer Ophthalmology Centre, including Dr. Carla Caballero, Dr. Inma Ayús, and optometrist Eva Capdevila. We also would like to highlight the work and excellent organization of our colleagues at Projecte Home, who made our work much easier at all times.
In September, we will resume the eye check-up days at the Fundació Ared. We will keep you up to date.