News
Do I need to warm up before playing sport?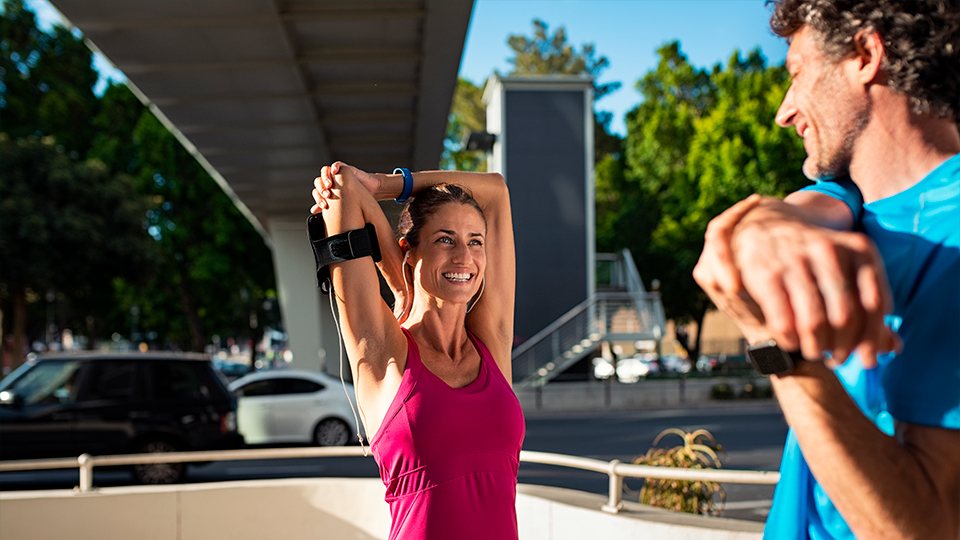 15/06/2020
A warm-up is essential when it comes to starting any physical activity or sport.
The aims of a warm-up
Prepare the body for the activity you're about to do.
Gradually increase the heart rate and respiratory rate.
Increase blood flow to the muscle groups.
Prevent musculoskeletal injuries.
Tips
Here are some recommendations to follow for an effective warm-up:
Warm up all the parts of the body in an orderly fashion—don't forget about any of them!
You should include movements, joint mobility and muscle flexibility.
Do it gradually. Start with gentle exercises and increase the intensity little by little ending with exercises that require effort similar to the activity you're about to practice.
Adapt your warm-up to suit the features and type of successive activity to be performed. If necessary, tailor the exercises to work the arms or legs or do explosive and flexibility exercises.
You should try to avoid monotony and boredom by practising different dynamics, so as you're not tempted to skip it.
Generally speaking, your warm-up should be longer and more intense than the activity you're about to do.
Once you've finished your warm-up, your pulse, respiratory rate and body temperature should have gone up, and you should feel mentally and physically ready to take on the most demanding activity