News
General Óptica and the Barraquer Foundation, working together to improve the eye health of the most vulnerable groups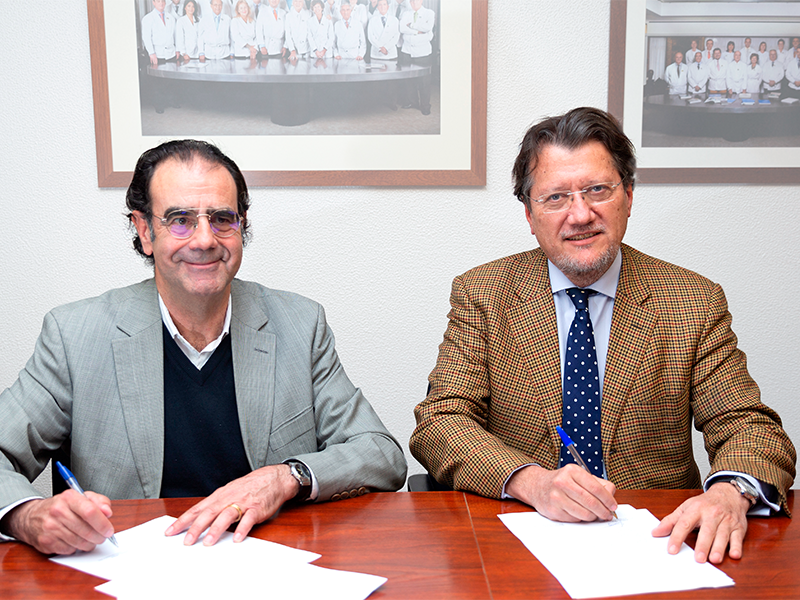 09/05/2019
Professor Rafael I. Barraquer, President of the Barraquer Foundation, and Mr. Jordi Fontcuberta, Managing Director of General Óptica, formalised an agreement between the two organisations at the Barraquer Ophthalmology Centre facilities.
Signing this agreement simplify ratifies a partnership that has already existed for quite some time. In this regard, we must remember General Óptica's significant donation of frames for the last medical mission to Gambia and the voluntary participation of Elena Navarro, one of the shop managers, in the eye check-up campaign carried out at the Aspasim Foundation centre, for those with intellectual disabilities.
To these two channels of partnership—material donations and volunteering—we are now adding a third which is probably the most important of all: the ability to acquire prescription lenses for patients of the Barraquer Foundation with a 70% discount off the retail price. Thus, all the organisation's beneficiaries who need prescription lenses can be referred to any of the 200 plus General Óptica stores throughout the country. Then, the Foundation will pay General Óptica for the glasses and agree the amount to be paid with each patient based on their economic and personal situation. In certain cases concerning extremely poor patients, the lenses will be free of charge.
At the Barraquer Foundation, we believe that offering prescription glasses to people lacking resources is a necessary and essential part of our welfare work. Through this partnership, we will be able to provide our patients with lenses that, in many cases, will improve their eye health as much as surgery or eye treatment would.
We would like to take this opportunity to thank General Óptica once again for their generosity, their social commitment to the needy and their invaluable support for the Barraquer Foundation. We work better together and together we can go much further!