News
Interview with Susana Gutiérrez, HR director of General Optica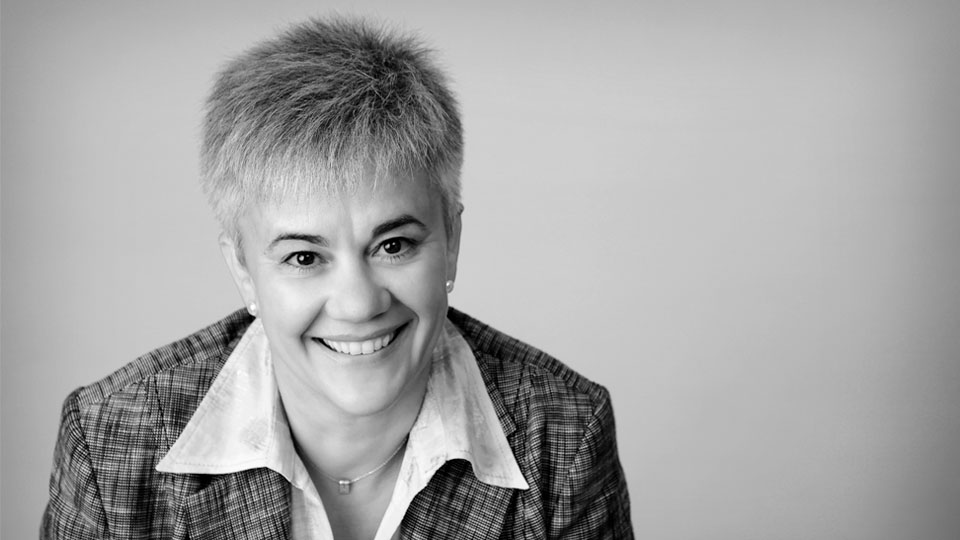 05/12/2022
Susana Gutiérrez is the director of HR at General Optica, a company with whom the Barraquer Foundation has worked in different areas including providing optometrists for eye check-up days for communities at risk of exclusion and, more recently, promoting the Rounding Up for Solidarity campaign in the company's more than 200 stores throughout Spain. This latest incentive has seen almost 70,000 customers of General Optica donate a small amount when they paid by card. And by rounding up, they have raised 47,000 euros which will go towards ophthalmic and optometric help for the most vulnerable communities.
—How and when did your partnership with the Barraquer Foundation come about?
I've known the organisation on a personal level for many years now, and I mean from the year 1995. When I joined General Optica in 2002, it didn't take long for me to make the link between our company´s mission and values and the mission and values of the Barraquer Foundation. It was clear that sooner or later our paths would end up crossing and some kind of partnership would materialise. And that's exactly what happened.
The Barraquer Institute has provided us with excellent teachers for our eye doctors, and General Optica has provided glasses and optical equipment for the Institute's initiatives. We formalised our partnership in 2019 thanks to Francesc Ballbé when an agreement was signed by the two organisations. Since then, our partnership activities have increased: Mirem per tu, Rounding Up for Solidarity and the recent trip to Colombia.
—Which of your joint social initiatives have been most fulfilling for you?
Taking into account the ultimate goal of the actions taken, not only has each and every one of the initiatives the Foundation brought to us been fulfilling but they have also made us excited to help, to complement its work in some way and do everything we can for those who need support. But if I did have to choose, it would be the trip to Colombia in July. It was undoubtedly the biggest challenge and the one that was most fulfilling for us, because of its goal: checking the eyes of 800 children; because of its complexity: travelling, the distance between the countries, moving equipment, coordinating the orders to be made and sent and, above all, because of its result: the glasses for the 170 children who needed them have already been sent to Colombia much to the delight of the General Optica team who made it possible!
—What did it mean for you to receive the Partner of Merit 2020 from the Barraquer Institute on behalf of General Optica?
It's difficult to put into words what it meant not just for me but for the whole organisation that experienced the Barraquer Foundation as a fellow traveller. It was exciting, rewarding and very moving. I´m convinced that we've still a long way to go together and many social initiatives still to carry out.
—Concerning the latest activity that ended in September, were you expecting to reach the donation figures you reached with the Rounding Up for Solidarity campaign?
Definitely not. We were all so pleasantly surprised. We were counting on many customers participating but actually almost 70,000 people took part and did so at a tough economic and uncertain economic time for everyone: Inflation, socially complicated times and a deal of fear around the complex-looking near future... The experience makes it clear how good and helpful people are in general despite the difficulties they may face.
—Looking to the future, are there any other projects in addition to the initiatives already in the works?
The De Rigo group to which General Optica belongs works with the Fundazione de Rigo and its projects include –and with whom we work directly– helping Ukranian children. We have recently launched a new project involving voluntary participation for our teams, linked to research, and aimed at improving visual health. The project is called inGO and is carried out alongside various universities. We've already trained 50 people, 120 organisations in our network have signed up to collect data, two pieces of research have finished and others are about to begin. And I'm sure that there will be lots more initiatives to come because the General Optica team is a restless and motivated team ready to help at all times. These people are the energy that feeds all our initiatives!