News
Mike Deo Ngarasi, a patient of the Barraquer Foundation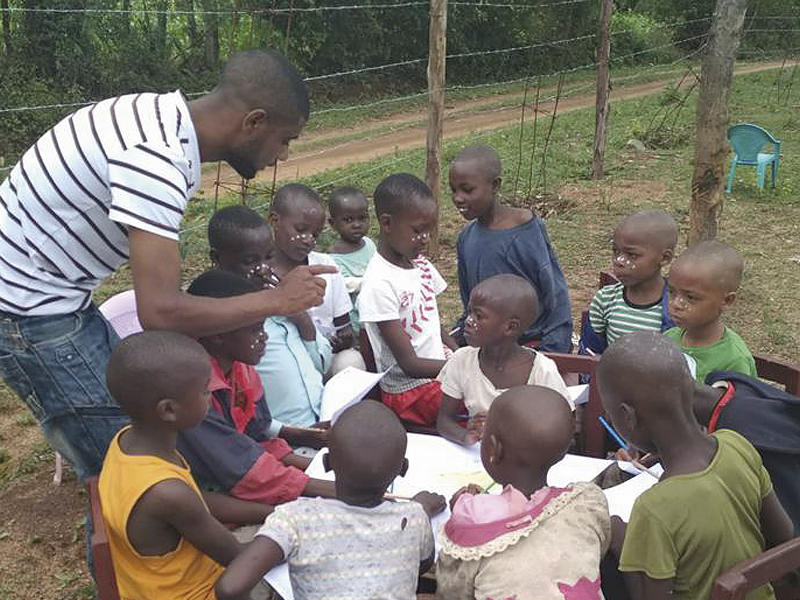 03/08/2018
I'm Mike Deo Ngarasi and I'm from Kenya. I live and work at a community project called Kiburanga Women Self Help Group in the Kuria tribe (Kenya), and I've been a patient of the Barraquer Foundation for 5 years. We created the Kiburanga Women Self Help Group community project six years ago with the Kuria people, the second largest tribe on the continent of Africa where female genital mutilation is most practised. The project is based on empowering the community, particularly women, to improve the quality of life for the whole community and, in particular, to fulfil the basic health and education needs of children. Furthermore, it's a women-led project committed to wiping out female genital mutilation, a deeply rooted tradition in our culture.
With regard to my eye issue, I've suffered from keratoconus since I was a child. Due to financial problems my parents couldn't give me much help and throughout my childhood I used eye drops for a very long time. When I grew older the disease worsened and I lost almost all my eyesight in one eye. So, I decided to head to Nairobi to seek out treatment. That was the first time I'd seen an ophthalmologist and he told me that I'd need a cornea transplant. I was dumbfounded since it would be impossible for me to take on the cost of the transplant in Kenya. After talking to the community and a volunteer from Barcelona about the topic, we discovered the Barraquer Foundation which provide us with invaluable help. The Foundation enabled me to travel to Barcelona and undergo the cornea transplant, thanks to which I've now got my sight back.
I'm deeply grateful to the Barraquer Foundation and Dr. Rafael Barraquer, who performed the operation. I've gone from having 1% vision to regaining my vision and seeing like never before. I'll never forget my time with the Barraquer Foundation for as long as I live.
Mike Deo Ngarasi