News
New eye check-up day with the Probitas Foundation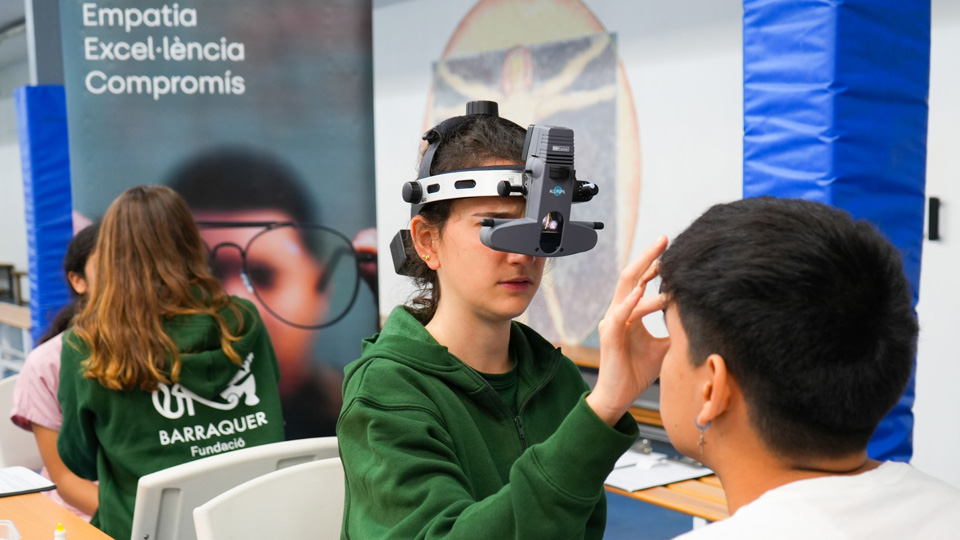 26/04/2023
The Barraquer Foundation, within the framework of the "Mirem per tu" programme, organized a day of comprehensive eye check-ups on Tuesday, April 25, at the Maria Aurèlia Capmany Institute in Cornellá. A total of 18 young people were seen, between the ages of 12 and 16 from the "Dinem Junts" program, promoted by the Probitas Foundation in collaboration with the Club Infantil Sanfeliu - Sant Ildefons. Only three of them will have to go to the Barraquer Ophthalmology Centre in the near future to undergo more tests and determine if they present some type of ocular pathology.
We especially appreciate the selfless collaboration of our colleagues at the Barraquer Ophthalmology Centre, Dr. Gloria Segura, Dr. Anna Bruix and Carmen Medina. We'd also like to highlight the fabolous work and excellent organization of the professionals of the Probitas Foundation and the Sanfeliu - Sant Ildefons Youth Children's Club, who gave us so much help along the way.
In May we will continue our review itinerary at the Grup Esplai La Fábrica, an association belonging to FEDAIA that works with children and young people in the Can Tusell neighborhood of Terrassa developing different extracurricular and socio-educational support activities.
We will keep you up to date.