News
Ocular health check-up day at the Albert Foundation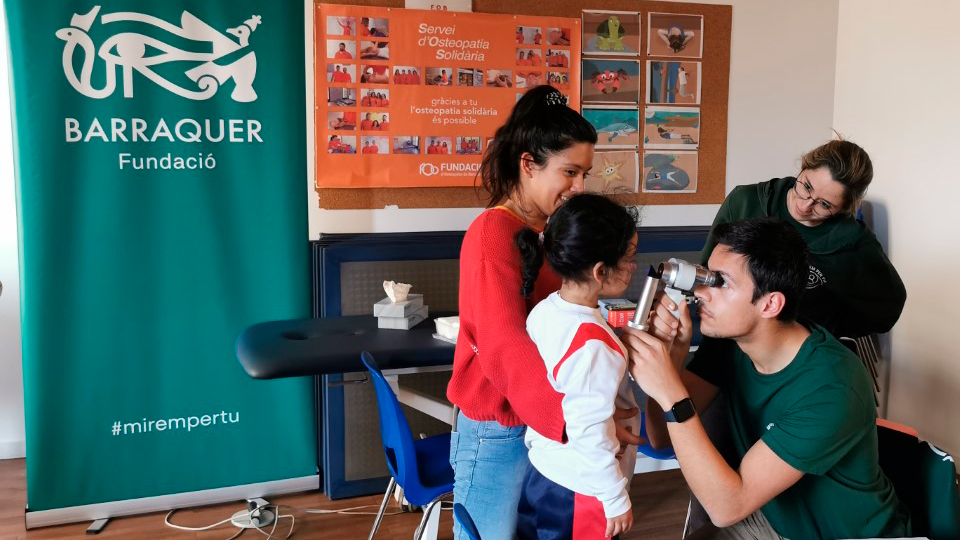 22/02/2023
Last Tuesday, February 21, following our schedule of the 'Mirem per tu' programme, a team from the Barraquer Foundation travelled to the Fundació Albert, located in the Born neighbourhood of Barcelona, to carry out comprehensive eye check-ups to boys and girls in vulnerable situations.
The Fundació Albert is a non-profit organization established in 2014 with the aim of helping families in poverty and at risk of social exclusion. Its mission is to promote equal opportunities and social integration that allows these families to achieve their own autonomy. Each year, through different programs and activities, they serve 70 families and more than 1,000 boys and girls.
During the check-up day, we saw a total of 34 boys and girls between the ages of 3 and 13. 3 of them will have to go to General Optica in the coming weeks to undergo a more exhaustive optometric examination, in order to determine their exact prescription and get glasses that will allow them to solve their vision problems. Another 3 users with signs of an eye condition will be seen at the Barraquer Ophthalmology Centre with the appropriate specialist. The remaining 28 girls and boys enjoy good visual health.
We especially appreciate the selfless collaboration of our colleagues at the Barraquer Ophthalmology Centre, Dr. María Ruiz, Dr. Javier Pérez and Eloi Rodríguez. We'd also like to highlight the fabulous work and excellent organization of the Fundació Albert professionals, who gave us so much help along the way.
In March we will continue our check-up itinerary in one of the centres attached to the Probitas Foundation, another of the beneficiary entities of the 'Mirem per tu' programme.