News
Partnership with the Fundació Trinijove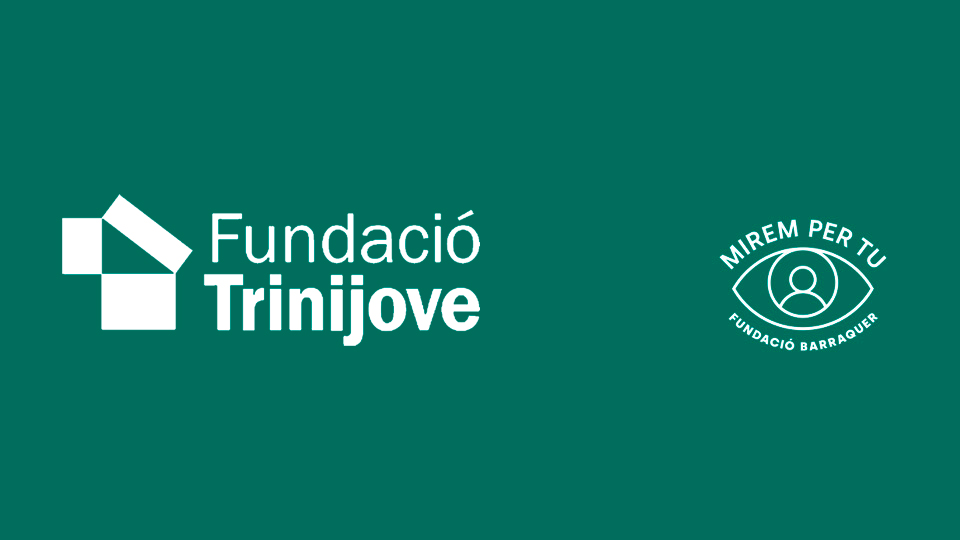 04/03/2021
The family of "Mirem per tu" programme beneficiary organisations continues to grow. On this occasion, we're delighted to announce a recent partnership with the Fundació Privada Trinijove, an organisation of recognised prestige that has been working in the area of training and workplace integration in the Trinitat Vella neighbourhood for more than 35 years. In addition to these activities, Trinijove also runs social programmes for vulnerable children and families. These include the Centre Obert Neus Puig, which offers socioeducational programmes for neighbourhood children from pre-primary school to final year of primary school.
From now on, by way of the Barraquer Ophthlamology Centre and General Óptica, the Barraquer Foundation will offer ophthalmic and optometric care to the users and employees of the Fundació Trinijove and Trinijove Empresa d'Inserció, S.L. who have eye problems and do not have the resources needed to get treatment. Further down the line, when circumstances permit, we'll organise a full eye check-up day at the organisation's facilities.
On 2 February, Mr. Alberto Giraldo, President of the Fundació Trinijove, and Dr. Maria Isabel Canut, trustee of the Barraquer Foundation, signed the agreement between the two organisations.