News
Professor Barraquer, made Chair by the UIC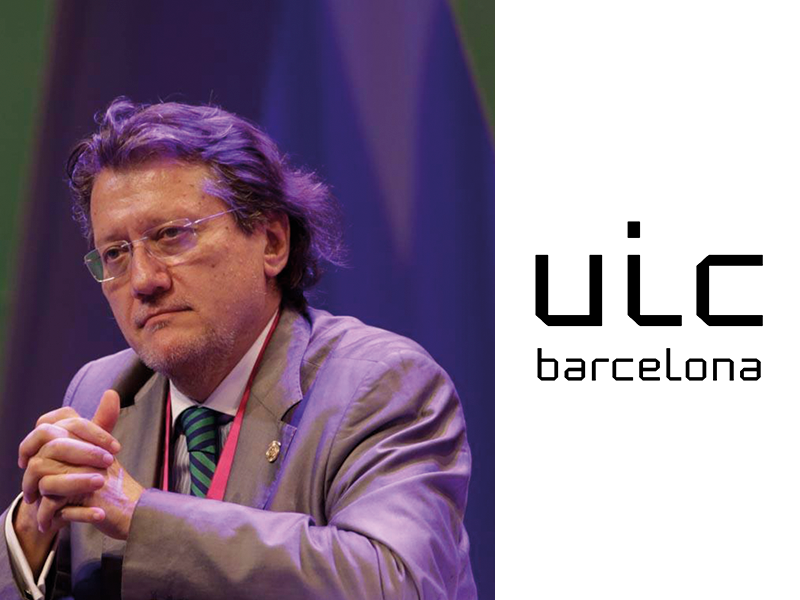 18/10/2018
In September, the Governing Board of the International University of Catalonia appointed Professor Rafael I. Barraquer as Chair of Ophthalmology. He achieves this teaching recognition in an area of responsibility which he has spent years practising, with the same spirit of enthusiasm and dedication involved in his vocation.
As the Professor himself explains:
"Since my formative years, I've always been aware that a doctor owes his training to those who came before him, and he is compelled to share his experiences and findings, to teach upcoming generations for the sake of medical progress".
His vocation, stamped by surroundings dedicated to ophthalmology through the three prestigious generations of ophthalmologists who came before him in the family, has always encompassed the areas of research and teaching, in addition to his daily work.
His has been a stimulating path of dedication, which began when, as a recent graduate he gained employment at the Autonomous University of Barcelona as a professional practice teacher in ophthalmology; then, in 2002, he was appointed the "Joaquín Barraquer" Research Chair in Ophthalmology, and, in 2009, he joined the teaching staff at the International University of Catalonia as an external teaching assistant, until, having been officially accredited as a professor of the University, he occupied the post of senior lecturer in ophthalmology, until his current appointment as Chair.
His teaching work has gone beyond the above university involvements, as director of teaching at the Barraquer University Institute and of the Accredited Training Unit for Specialists of the Barraquer Ophthalmology Centre.
With these words, the Barraquer Ophthalmology Centre and Barraquer Institute staff, his students and the "wider Barraquer family circle" would like to pay tribute to Professor Barraquer and wish him congratulations.