News
How to protect children from screen time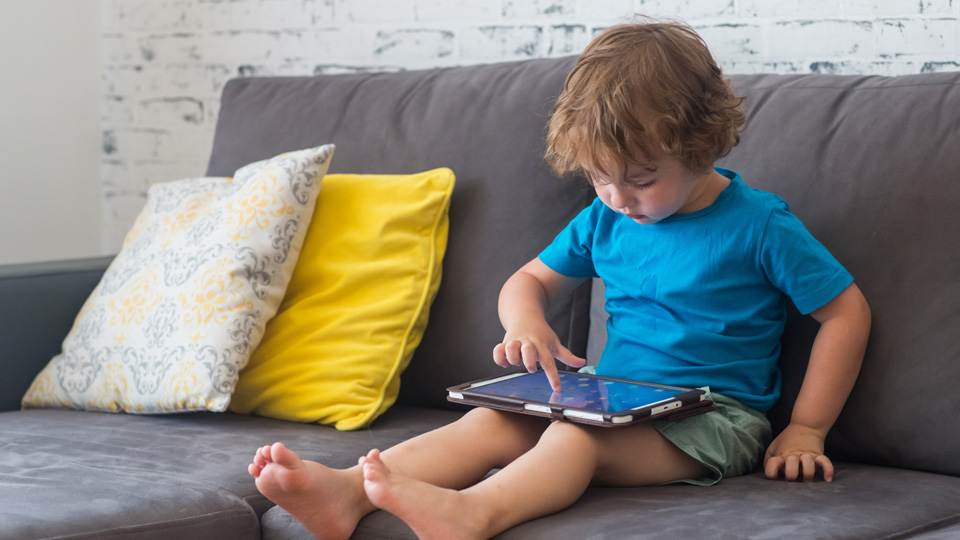 20/11/2020
These recommendations are especially important at an early age, since vision develops until 6 or 7 years of age
If, under normal conditions, it is already difficult to limit the exposure time of the youngest to electronic devices, these days, after the suspension of classes and during the confinement of the whole family at home due to the coronavirus pandemic (Covid-19) limiting time in front of the screens becomes an almost titanic task. In order to try to establish these limits, given the effects of electronic devices on vision, it is advisable to set a schedule at home that is as similar as possible to what children would follow at school and thus develop an activity routine.
For rest periods, we can distinguish several types of breaks: those in which they can have television or electronic devices (tablet, computer, mobile, video games ...) and others in which there is no screen on. The idea is that from a young age they understand that there are times to see screens or others in which they do not. For example, they can watch a movie and then continue enjoying their free time while playing with puzzles, drawings, board games… Music is a great alternative and we can even leave it in the background.
Recommended exposure time for screens by age
Children: 2 hours maximum. On specific occasions, such as weekends or quarantine days, we can exceptionally extend it to 4 hours a day.

Adolescents: 4 hours maximum, divided between morning and afternoon. We understand that control at these ages is more difficult, especially during these days, since the older teen agers also have social networks, one of their main tools for relating to their environment. Many, in addition, will carry out school tasks these days online. In any case, they should never exceed 5 hours a day.
At an ophthalmological level, there are studies that associate the appearance and increase of myopia with over exposure to electronic devices and abuse of near vision. These recommendations are especially important at an early age, since vision develops until 6 or 7 years of age, but the eye continues to grow with the rest of the body until the beginning of adulthood (it can grow up to 20 years of age).
If you want further information, we invite you to read guide entitled Children and screens. How to look after the eyes at home and in school, published by the Barraquer Foundation.
Related Podcast
Babies and children, the challenge of checking up their vision #5
23/05/2022
We chatted with our pediatric optometrist Susana Escalera, who sees about 30 children a day in her office. Her experience and skills are paramount to a successfult eye exam of these small patients, some of whom are still a baby. It seems like a simple task, but it is not.