News
Resuming check-up days with the Ared Foundation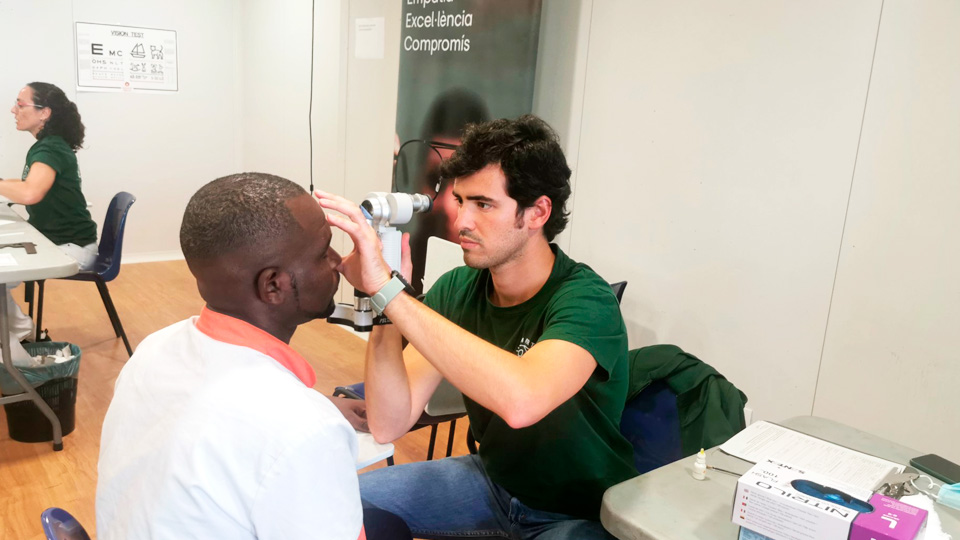 21/09/2023
On Wednesday, September 20th, we resumed the activities of the "Mirem per tu" programme after the summer break. We went to the facilities of the Ared Foundation, one of our first beneficiary organizations, to conduct comprehensive eye check-ups for some of their users.
We visited a total of 19 participants from the "Fem camí" programme, which aims to facilitate the labor integration of women with fibromyalgia or chronic fatigue. Six of them have correct vision. Another 10 will need to visit General Óptica stores in the coming weeks for a for a detailed examination and, if necessary, to get prescription glasses. Finally, 3 individuals showing signs of ocular pathology will be visited soon at the Barraquer Ophthalmology Centre by the appropriate specialist, where relevant tests will be conducted in each case.
We extend our sincere gratitude to our colleagues at the Barraquer Ophthalmology Centre: Dr. Luz Mª Torres, Dr. Daniel Casado, and Roser Martínez. We also would like to highlight the work and good organization of the professionals at Fundació Ared, who greatly facilitated our work throughout.
The next check-up day will be on October 23rd at Fundació Trinijove. We will keep you up to date.